I'm not sure why anyone is reporting this information as if it were actual news and not a foregone conclusion, but the gossip coffers run dry and I am compelled to report to you my findings: it seems that Chris Pratt and Katherine Schwarzenegger will have a wedding that leaves plenty of room for the Father, the Son, and the Holy Spirit.
Since learning of their blessed engagement earlier this week, the tabloids have tried to do a whole lot with very little, but I'm here for this bizarre coupling of this very buff raptor trainer and the daughter of the Terminator, so let's get into this nibble of information about how the good Lord will factor into their nuptials.
According to People's source, "They're going to want a religious wedding. I know that Chris does, and I assume that she does, too. God is going to be a part of this marriage." Crisp Rat's Jesus streak has been apparent for some time now, so obviously their marriage will include a third, I don't get why this is a surprise, but I'm not here to judge. Besides, it sounds like he found his perfect match:
"He's constantly around other people who have no faith or are apologetic about it, but not her," the same source said. "She is willing to talk about it to anyone who will listen." Apparently, they will get married in the summer? Like, this summer? I don't know what the rush is—unless they're both not going to bone until their union is recognized in the eyes of the Heavenly Father— but uh, sure! Good for them.
[People]
---
We at Jezebel have no problem publishing the word pussy as it refers to a vagina, but I'd like to give space to E! News's important, groundbreaking coverage of Cardi B's Instagram video about how her p—-y needs to breathe:
"This how I gotta ride in the car son because these pants is too mother—king tight. S—t was giving my p—-y a wedgie. I hate having p—-y wedgies, bro. My p—-y be screaming at me like, 'Bitch! You got me f—ked up! You want a yeast infection, bitch? You want a f—king yeast infection?'" she whined. "So, you nam' sayin'? Y'all I ride around this ho like this. P—-y breathin', though. P—-y breathin'!"
G/O Media may get a commission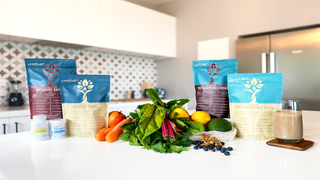 Here's the video in question:
To be fair, yes. those pants are too motherfuckin' tight, and yes the p—-y does, occasionally, need to breathe. Vaginal health is important! Take care of your undercarriage. Let that shit breathe.
[E! News]
---