Here's (one of) your worst OBGYN nightmare come to life!
Nikita Levy, a former OB/GYN at Johns Hopkins, killed himself in his Maryland home. This is amidst allegations from a colleague that he took pictures and videos of his patients without their knowledge. And — for some reason this is extra creepy to me — some of the photos were taken with a camera hidden in the top of a pen. Shudder.
Baltimore police found veracity to the claims, and started contacting victims. They have no idea how many there might be, but the number could be "huge". Seeing as Levy has seen over 1,000 patients since getting his medical license in 1988, that's not hard to believe.
Tasha Bynam, one of his patients, said she received a letter saying he'd left the facility, but didn't say why. She told WJZ she thought he had moved on or got promoted.

"It's disgusting that you've got to trust these people and you can't trust him," Bynam said.
As far as bringing charges against Levy, the process for the victims can be long and convoluted.
In any civil case, the potential victims would have to prove they are the ones shown in the images, lawyers said. It's possible that if faces aren't shown, other information like time stamps on digital recordings could be used in circumstantial arguments, said Gregory Dolin, co-director of the Center for Medicine and Law at the University of Baltimore.

"If someone takes a photo of someone's foot or private part, it's hard for the person whose picture was taken to prove that was done," Dolin said.

Another expert spoke on the difficulties posed by identification.

"If someone cannot be identified, they can't very well make the case they were embarrassed or humiliated," said Darren McKinney, communications director for the American Tort Reform Association in Washington, D.C.
G/O Media may get a commission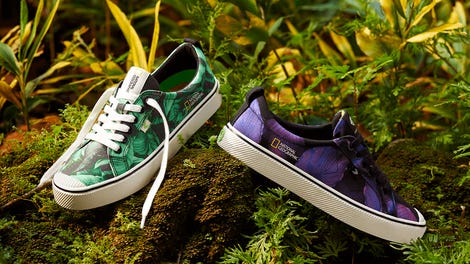 New New New
Cariuma + National Geographic
There's still no word on what Levy was doing with the tapes and pictures, and if there's anyone else who knew. Those two things will probably be big questions in the upcoming investigation, and any resulting court cases.
The Baltimore PD have sent up a hotline at 410-396-2269. Johns Hopkins has started their own investigation, and their call center can be reached at 855-546-3785.
[CBS]
[Baltimore Sun]