According to the editors of Out magazine, the publication's annual 100 issue is meant to showcase a snapshot of the past year in LGBT+ history, with the community's biggest movers and shakers getting some well-deserved recognition for both bravery and achievement. This year, the cover belongs to President Obama, the first-ever sitting president to be shot for the magazine's coveted position.
Here's the full cover shot:
While Obama may seem like a strange choice to some—other influencers include Caitlyn Jenner and Raven-Symone—Out reports that the president's been chosen as "ally of the year" due to both his change in stance on same-sex marriage as well as his administration's commitment to the fight for equality in America.

From Out:
This is the first time a sitting president has been photographed for the cover of an LGBT title, a historic moment in itself, and a statement on how much his administration has done to advance a singularly volatile issue that tarnished the reputations of both President Clinton and President Bush. It might have tarnished this president, too, but for his late-hour conversion in 2012, which set the stage for the extraordinary succession of events that led to this year's Supreme Court ruling, on June 26, making it unconstitutional to deny same-sex couples the right to wed.
G/O Media may get a commission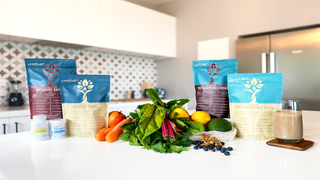 No one disagrees that we've still got a long way to go until true equality is achieved, but Out calls Obama's decision to throw his support behind the legalization of same-sex marriage a "transformative moment" that put the president on "the right side of justice."
This year's issue doesn't just feature celebrities and major political figures, though: also included on this year's list are Black Lives Matter co-founder Alicia Garza as well as Jim Obergefell, the man who sued Ohio in order to have his marriage to his late partner be legally recognized, setting off a chain of events that eventually led to the legalization of gay marriage in all 50 states.
Out's interview with the president can be read here.
---
Contact the author at mark.shrayber@jezebel.com.

Images via Out Magazine