On Monday, Sigma Alpha Epsilon was given the title of The Worst Frat In America, thanks to a Bloomberg piece that claims that the frat is responsible for more deaths of their members than any other frat in America. While it's quite an honor for SAE to receive this title, it's a super bummer they're getting all the attention when there are so many other worthy Greek organizations out there to recognize.
That's not to say this particular article isn't full of horrifying details, because it is. It's also flushed out with a convincing infographic and is extensive enough that it's prompted plenty of coverage from other news sources; The Atlantic Wire explains "What Hazing Is Like at the Deadliest Frat" while Gawker helps you "Learn a Hot Shot Frat's Deadly Secrets Without the Deadly Hazing." Reporters John Hechinger and David Glovin focus on the story of Justin Stuart, a pledge of Salisbury University's chapter of this "deadliest frat" who, with his peers, faced the usual hazing fare: beatings, being forced to drink in excess, harassment, etc. etc. "It honestly reminded me of Guantanamo Bay," Stuart told Bloomberg. "It was almost like torture."
We can use the phrase "usual fare" because, despite the denials of the defenders of SAE and other frats, these activities have become normal. The same stories come up again and again, to the point where articles about them rely on the same phrases. The frats aren't sufficiently punished by schools for their infractions, but merely given "a slap on the wrist." The national chapters and schools take pains "to distance themselves" from the offending chapter; often chapter members do the same to their own members. The fraternity's defenders argue that these offensive and dangerous instances are just that – "instances" and that the frats should get more credit for the community surface they do and high achieving members they boast. Dwight "Duke" Marshall, the volunteer alumni adviser for SAE's Salisbury chapter, told Bloomberg, "You mess up one time and everybody remembers that one time."
But this isn't one time, and hazing isn't separate from the other major issues critics have with fraternities: their history of mistreatment of women, of systematic racism and of providing a path for an already elite portion of society (white men) to get ahead even further, usually in lucrative fields of business, finance and politics. While the work of SAE should be and has been vilified (the investigation into Stuart's claims has prompted Salisbury to suspend SAE through Spring 2014), they are hardly alone: an SAE chapter was just kicked off campus at Columbia University for similar violations.
G/O Media may get a commission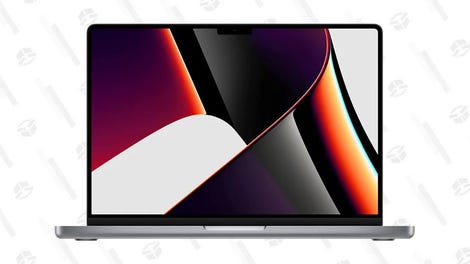 Save $300
2021 14" 1TB MacBook Pro
To join a fraternity (or sorority, for that matter) in this day and age without acknowledging the decades of pain and suffering the institutions have caused is to basically admit you haven't done your research. And to anoint SAE "the worst frat in America" is implying that they're worse than all the others. If you consider death the worse thing, on paper, yes, they are. In reality, every other fraternity should and probably will get its moment of glory too, because this stuff could and does happen everywhere.
Image via SAE