In a completely predictable Christmas miracle because we already knew this would be happening, Teresa Giudice will be released from the clink on December 23rd, just in time to grab a cappuccino in one of Starbucks' godless red cups.
Yes, according to the New York Daily News, the first thing on Teresa's freedom bucket list is a mediocre cappuccino from Starbucks. Really, I can't judge because I've never been to prison. Either way, it seems like just yesterday that Teresa was lying to herself on camera about a hopeful new year ahead of her that didn't include a 15-month prison sentence. Time flies—what a year it's been, really.
Second on Teresa's list is a hello to her children and then a quick glam session before she's off to her once enemy and sister-in-law Melissa Gorga's home to celebrate Christmas Eve with her family in an event that will undoubtedly be documented in some form. (A now-sympathetic Melissa likely realizes that she finally won their ridiculous ongoing pissing contest by simply not going to prison.)
Teresa has just two months to make up for lost time and create new memories with Juicy Joe. Then he's off to his own 41-month prison term.
Perhaps the most heartwarming thing about this holiday tale is that apparently Joe and Teresa figured out a way to pay up the $10,679 mortgage on the airport hanger they call a home, meaning that this may not be Teresa's last "Welcome Home From Prison" celebration.
G/O Media may get a commission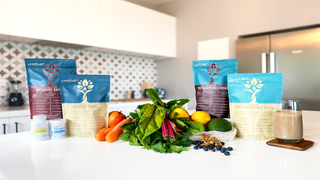 ---
Contact the author at kara.brown@jezebel.com .
Image via Mike Coppola/Getty.