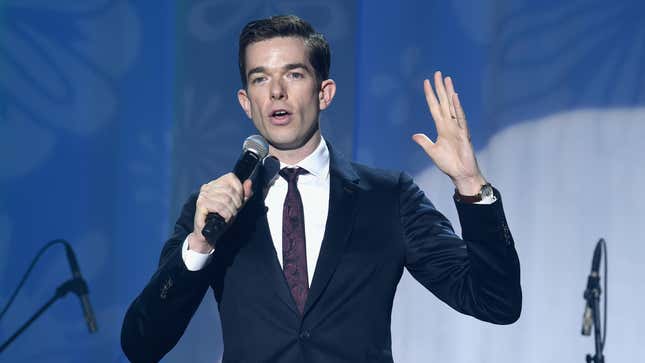 The mere fact of Olivia Munn "stepping out in baggy sweats sans John Mulaney" (as Page Six described it) seems to have broken people's brains, as it appears that Munn may be pregnant—with Mulaney's baby, is the assumption—and Mulaney and Munn only began dating some months ago when he got out of rehab and promptly announced he was divorcing his wife.

Betsy Wolfe Reveals the 'Most Embarrassing Thing That's Ever Happened' to Her on Stage
Reading this sentence I admit that it's a juicy sequence of events—no doubt the kind of thing I would gossip about over drinks with friends if I knew any of these people personally. But because I don't, I simply receive (and report) this information as something notable in the realm of "celebrity gossip," nothing more. It's certainly not an event worthy of outrage, nor is it something that would require me to contemplate Mulaney's "fall from grace," or that could convince me to view the end of a marriage as some kind of moral failing.
Moving right along on this pleasant Labor Day...
---
Confirmed:

---
Machine Gun Kelly, noted tattooed boyfriend, has been accused of battery by a parking attendant, who says the rapper pushed him after getting upset about a delay with his car. (He denies it.) [TMZ]
Olivia Wilde was reportedly "so happy and dancing all night" at beau Harry Styles's concert on Saturday. Good for her! [People]
Travis Barker and Kourtney Kardashian's international PDA appears to bother Scott Disick, and the fact that it bothers Scott Disick appears to bother his girlfriend Amelia Hamlin. [Page Six]