Following an ongoing boycott campaign spearheaded by anti-Trump group Grab Your Wallet, Nordstrom will no longer sell the work blouses and power heels made by Ivanka Trump's eponymous brand.

The Washington Post reports that the retailer confirmed as such in an official statement from a company spokesman, attributing the decision to poor sales.
From the Post:
"Each year we cut about 10% [of brands] and refresh our assortment with about the same amount," the statement said. "In this case, based on the brand's performance we've decided not to buy it for this season."
Grab Your Wallet's campaign to get Nordstrom to drop Ivanka's brand started in October after the leak of the now-infamous Access Hollywood tape in which the President of the United States was heard bragging about "grabbing women by the pussy." A few days after the tape leaked, Shannon Coulter, one of the women behind the campaign, tweeted her disappointment with Nordstrom for continuing to carry Ivanka's brand and shortly thereafter, the website was born.
G/O Media may get a commission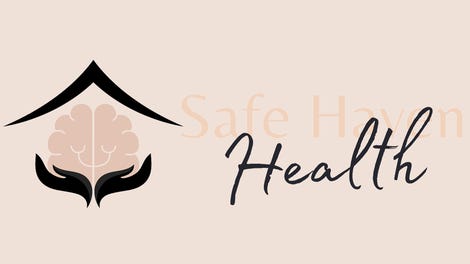 Addiction counseling
Safe Haven Health
A quick perusal of their very comprehensive site shows a list of over 60 retailers that sell the Trump family's products and also includes businesses that are Trump-owned, advertise on The Celebrity Apprentice or, in the case of L.L. Bean, have CEOS that have declared loyalty to the rotten hunk of Jarlsberg sitting in the Oval Office. Listed among the companies are well-known retailers like Lord & Taylor, Macy's, Zappos, Walmart, Bed Bath & Beyond and Neiman Marcus.
According to the Post, Coulter wrote in an email "The cause and effect here is very clear. Over 230,000 Tweets and who knows how many millions of dollars' worth of missed purchases later, they finally heard us."
Ivanka Trump stepped away from the day to day management of her retail empire in January, according to CNN. While she has no official role in her father's administration yet, she's been skulking around the White House, most likely because her husband Jared Kushner is serving as an adviser to his father-in-law. A brief note: Now is as good a time as ever for your daily reminder to keep your eye on Ivanka Trump, for we have yet to see what she'll actually do.
Regardless of whether or not Nordstrom will admit that Grab Your Wallet's dogged boycott was the real reason behind their decision, it seems to have worked. Coulter told the Post that the number of Ivanka-branded items available for sale in December hovered at around 71 or so. As of Thursday night, only four pairs of shoes are available on Nordstorm's website, marked down to 40 percent off.