Amidst heightened scrutiny over the NYPD's questionable response to a sharp uptick in sexual assault in the Greenpoint neighborhood of Brooklyn, DNAinfo reported yesterday that police declined to press charges against two men accused of raping a woman in a portable toilet due to "inconsistencies" in her account. On Tuesday, law enforcement sources told DNAinfo that the woman declined to press charges, and that she was unable to say whether the incident was consensual.
According to what the NYPD told DNAinfo on Monday, the woman told detectives that two men approached her asking for directions, then pushed her into a portable bathroom, sexually assaulted her, and stole her phone. Witnesses reported that the woman was "shaking, crying, but coherent," and one remembered seeing two men rushing away from the scene; a witness said she'd told him that one of the suspects had helped hold her down. A law enforcement source told DNAinfo that while the suspects had been apprehended, they didn't have enough evidence to bring charges; the NYPD said there were "inconsistencies" in the woman's account.
On Tuesday, NYPD sources told DNAinfo that upon interviewing the woman a second time, she said that she hadn't been dragged into the port-a-potty and that she had performed consensual oral sex on one of the suspects; she also said that the second suspect demand she give him oral sex in order to recover her phone from him. From DNAinfo:
After emerging from the toilet with the first man, she got into an argument with the second suspect, who had her phone, according to a law enforcement account.

"Suck my d—k and we'll give you your phone back," the man told her, according to sources.
She told police that she then performed oral sex on the second man, but could not be certain whether or not it was consensual.

She also told investigators she did not want to press charges against the men.

Investigators noted in their report that she had fought with her boyfriend, lost her job and admitted to cutting herself, after detectives noted scars on her upper arm.
DNAinfo noted that police did not say why the men weren't charged for stealing her phone.
10 of 13 rapes and attempted rapes reported to the NYPD in Greenpoint in 2016 remained unsolved as of January, and the 94th precinct came under scrutiny when Captain Peter Rose, head of the 94th Precinct, told DNAinfo that "it's not a trend that we're too worried about" because "only two were true stranger rapes." (In fact, only 28 percent of rapes are "true stranger rapes"; 7 out of 10 are perpetrated by someone who is known to the victim.) Although the NYPD issued a statement stressing that reports of rape are investigated by the NYPD's Special Victims Unit, people naturally got the sense that perhaps some NYPD officers do not adequately understand the basic premise of sexual assault.
G/O Media may get a commission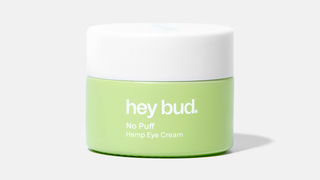 15% off
Hey Bud - No Puff Hemp Eye Cream
The NYPD did not respond to Jezebel's request for comment.