In a sequence of very strange comments regarding a recent uptick in sex crimes in Brooklyn's Greenpoint neighborhood, an NYPD official took it upon himself to parse which rapes are the kind of rapes that are really worth worrying about, appearing to conclude that most are no biggie, because they aren't "true stranger rapes."
From DNAinfo New York:
"Every rape should be investigated. I wish we could do more," Captain Peter Rose, head of the 94th Precinct, told DNAinfo New York.

"It really becomes a balancing act for the investigators.

"Some of them were Tinder, some of them were hookup sites, some of theme were actually coworkers. It's not a trend that we're too worried about because out of 13 [sex attacks], only two were true stranger rapes.

"They're not total abomination rapes where strangers are being dragged off the streets," Rose later said at a Community Council meeting Wednesday night.

"If there's a true stranger rape, a random guy picks up a stranger off the street, those are the troubling ones. That person has, like, no moral standards."
DNAinfo reports that the NYPD was told about 13 rapes and attempted rapes in 2016, up from 8 in 2015; of those, 10 remain unsolved. Officials blamed this lack of arrests on the fact that many were "acquaintance rapes," saying that victims often stopped cooperating with investigators.
"If you have the commander of a precinct making comments like that, he's setting a tone for all the officers of a unit about how seriously to take acquaintance rape cases," Jane Manning of the National Organization for Women told DNAinfo.
G/O Media may get a commission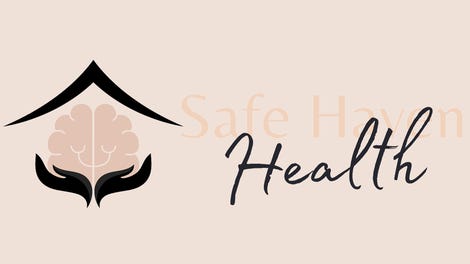 Addiction counseling
Safe Haven Health
An NYPD representative did not immediately respond to Jezebel's request for comment.
The criminal justice system, in general, is not known for its ability to adequately deal with sexual assault—nor is the NYPD particularly eager to tackle other threats against women, including online harassment as my colleague Anna Merlan experienced firsthand. Only 344 out of every 1,000 sexual assaults are reported to police, and only 6 out of 1,000 will result in incarceration. When then-Columbia student Emma Sulkowicz reported her rape to the NYPD, she was treated with open skepticism; "For every single rape I've had, I've had 20 that are total bullshit," an officer told her. Statistically, this is quite a reach.
This, of course, is not just an NYPD problem; the Justice Department recently found that Baltimore police officers were found to have mocked and harassed victims of sexual assault, treating them with "undue skepticism." And don't expect any more Justice Department probes in this arena in the near future; our soon-to-be president, an avowed sexual predator who's been accused of sexual assault by dozens of women, has nominated as Attorney General a guy who voted against the Violence Against Women Act.
So, yes, let's talk about moral standards.
If you've reported a rape, sexual assault, or related crime to the NYPD and would like to share your experience doing so, please reach out to the email below.
UPDATE: The NYPD emailed a statement to the Village Voice in response to Capt. Rose's comments:
"Captain Rose's comments did not properly explain the complexity of issues involved with investigating rape complaints. Every report of rape is thoroughly investigated by specially trained detectives in the NYPD's Special Victims Unit. All complaints of rape and other types of sexual crimes are taken seriously whether they are committed by domestic partners, acquaintances, or strangers."
The mayor's office also issued a statement:
"The comments by the Captain do not represent the views of the Mayor, our administration, or of an NYPD that is deeply committed to fighting for survivors of sexual assault. Rape is rape, in New York City and everywhere else. The crime merits no moral qualification and does not involve shades of criminality or degrees of danger. In New York City, rape is aggressively investigated and prosecuted blind to the nature of the underlying relationship, and with an absolute focus on obtaining justice for the survivor and safety for our neighborhoods."