Earlier this week, Nicki Minaj's brother, Jelani Maraj, was charged with first-degree rape and first-degree sexual assault of a 12-year-old. He appeared at a bond hearing on Thursday and on Friday posted the $100,000 bond. Now, Page Six is reporting that Minaj put up the bond money herself. According to the item, the bond is back by two homes that Minaj owns—homes where her brother and mother live. "She was prepared to do anything for her brother," a source told Page Six.

---
Really feeling Mindy Kaling's adult problems:

---
Kim Kardashian is desperate for baby number two to appear in the world. "Ready whenever you are, lol," she wrote on Instagram. It's true that the last few weeks of pregnancy are some kind of special torture.
G/O Media may get a commission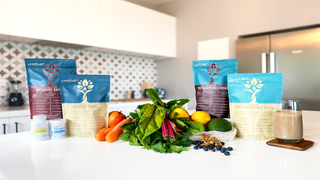 ---
Caitlyn Jenner is being sued for the February accident that left one dead. [Page Six]

Idris Elba doesn't care if he wins an Oscar. [Huffington Post]

Image via AP.