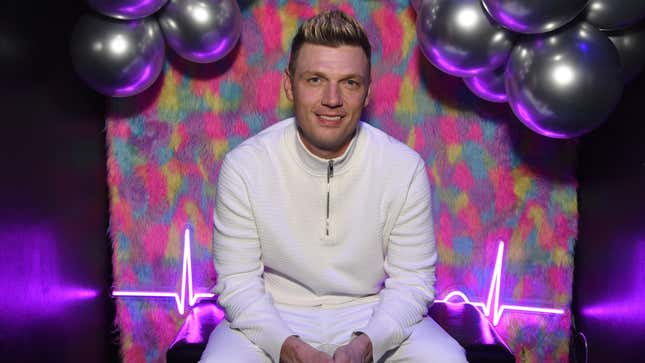 Nearly two months after Nick Carter was sued for sexual battery by 39-year-old Shannon "Shay" Ruth, Carter has filed a countersuit against her and another woman who alleged he raped her, claiming the women are exploiting the Me Too movement.
"Having met and encountered millions of fans over the course of his 34-year career, it would be impossible for Carter to definitively know if he ever actually crossed paths with Ruth," his countersuit states. "Carter is certain that he did not have sex with Ruth, did not grab her arm, and did not sexually assault or bully her."

In Ruth's suit, she alleged that Carter sexually assaulted her on a tour bus during a stop in Washington on a worldwide tour with the Backstreet Boys in 2001. Ruth, who lives with autism and cerebral palsy, further claimed Carter made fun of her and threatened her life.
"After he raped me, I remember him calling me a 'retarded bitch' and grabbing me and leaving bruises on my arm," she said in the suit. Ruth also recalled Carter saying that "he'd turn people against me, because he was Nick Carter and had the power to wreck my life."
In his countersuit, Carter doesn't just deny Ruth's allegations, he claims that she was "groomed and coached" by Melissa Schuman Henschel, another woman who's accused him of sexual assault. In 2017, Henschel penned a heartbreaking account of a 2002 incident in which Carter lured her into a bedroom at his apartment and raped her. A friend of Henschel's, who was elsewhere in the apartment, was unaware, she wrote.
G/O Media may get a commission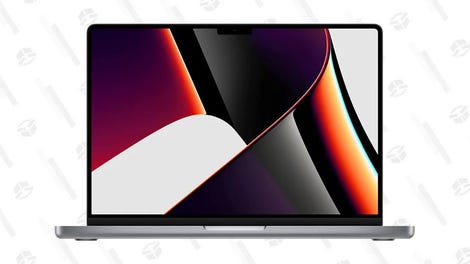 Save $300
2021 14" 1TB MacBook Pro
"He was stronger and much bigger than me, and there was no way I would be able to open that door or have anyone help me," Henschel recalled. "My friend couldn't help me, I didn't even know where she was." Henschel belatedly filed a police report. Carter, meanwhile, denied the allegations.
Carter's recent filings allege that Ruth made false reports to police with "significant and numerous discrepancies and inconsistencies in her reports" and claim that Ruth previously admitted that he didn't sexually assault her. The aforementioned is the standard operating procedure when it comes to denials made by an alleged abuser, but Carter's suit egregiously likens the women's claims to the exploitation of the Me Too movement.

"In an important development in recent American history, the #MeToo movement was born and rightfully created a platform for victims of abuse," Carter's countersuit states. "Unfortunately, some people chose to take advantage of that platform. Those individuals felt that any voice and any accusation, right or wrong, would carry the day because the world was finally listening to accusers."
In response, Ruth's attorney, Mark J. Boskovich, told TMZ: "Why should Nick Carter be believed with his long history of abusing females?"
It should be noted that not only has Carter been accused of domestic abuse, but three other Jane Does who've alleged similar assaults by Carter are also included in Ruth's suit. The second Jane Doe notes she was just 15 at the time of the alleged assault in 2003 and that afterward, she discovered Carter had given her HPV. Ruth also claimed Carter gave her HPV. The women are seeking monetary and punitive damages in an amount to be determined at trial.
Carter's countersuit is one of an emerging—and deeply startling—trend. After he was accused of rape and sexual abuse by multiple women, Marilyn Manson filed a countersuit for defamation against two of his accusers. In Harvey Weinstein's bids for a retrial, his attorneys and spokesperson blamed the Me Too movement for "prejudicial errors." 


"The motion speaks for itself and is demonstrative of just how some, even in the halls of justice, are inspired by social and political outcry, rather than facts," Weinstein's representative said.

Now, Carter is seeking more than $2.3 million in damages—citing the cancellation of "A Very Backstreet Holiday" in the immediate aftermath of Ruth's suit—and punitive and emotional distress damages to be determined in court.