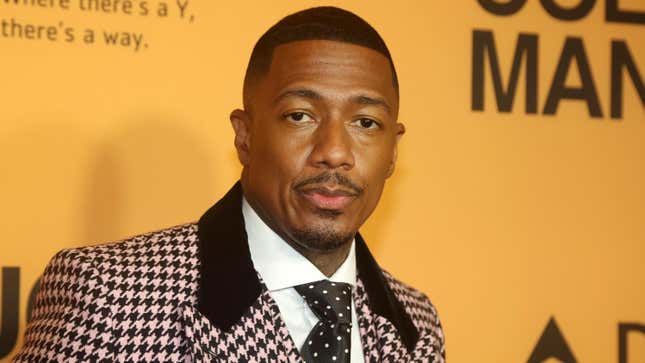 Good news for all of my haters: I got got by the fake Nick Cannon pregnancy game show that was actually an ad for him and Kevin Hart's upcoming prank show. Feel free to parade me through the town square and ridicule me. May your phones be blown up with texts about my gullibility. Godspeed.
Watch Alex Jones Realize He's About to Get Busted For Perjury
It looks like Cannon and Hart are actually launching a show on E! called Celebrity Prank Wars, and not a show called Who's Having My Baby. To be fair, I was skeptical of the premise in my piece covering the announcement of the supposed show. And to be unfair, the fact that Nick Cannon would launch a game show about finding someone new to impregnate is not entirely implausible is more indicative of where he is on his journey than it is of me! So I'll be praying for us both actually.
The summary of the (actual) new show describes it as
...an all-out war as one celebrity pranks another, and the payback begins. Each episode will feature celebrities planning and perpetrating some of the wildest and most viral pranks on each other, as hosts Nick Cannon and Kevin Hart choose one winner of the Prank War...Celebrities would be smart to stay on high alert with these pranksters in town!
Hear that, celebrities? Be on high alert with these pranksters in town. Never mind the fact that Cannon has 12 children he could probably spend all his time hanging out with—he is on the pranking prowl. Participants in the celebrity-on-celebrity crimes will include Tiffany Haddish, Chance the Rapper, Ludacris, and Joel McHale.
When I learned of Cannon and Hart's deception—which again I did sort of suspect when I heard about the (fake) show's premise yesterday—I had the same look on my face as Cannon does in the above photo: Exhausted. Does the world need a celebrity prank show right now? No. But does it need one more than it needs a 13th Cannon baby conceived thanks the E! network? Absolutely yes.