To mark International Women's Day, the New York Times wants to correct its mistakes. Specifically, the paper is embarking on an initiative to write obituaries for women who were originally "overlooked" by its writers.

The Times announced the series today. They're starting with 15 women, ranging from Ida B. Wells to Sylvia Plath. The plan is to continue the project weekly and expand to others who were ignored, with an emphasis on people of color, and they've also published a form inviting the public to submit additional names for consideration. The project is the brainchild of obituaries editor Amisha Padnani, who wrote:
An answer came as I was researching an obit for a woman in the tennis world. I discovered the story of Mary Ewing Outerbridge when I stumbled upon a website crediting her with introducing tennis to America. I wondered if she had received a Times obituary when she died in 1886. I checked our digital newspaper archives. She had not.

After that, anytime I came across an interesting person who died years ago, I searched our archives for an obit. Those who didn't get one were, not surprisingly, largely women and people of color. I started talking about my research with colleagues, friends and relatives, all of whom began sending me more names.

I soon had a list of dozens of fascinating people, such as Ms. Larsen; Madhubala, a Bollywood actress whose poetically tragic life was cut short; and Margaret Abbott, a golfer who died without ever knowing that she was the first American woman to win an Olympic championship.
The pieces published today are fascinating, ranging from Marsha P. Johnson—a key figure at Stonewall—to Madhubala, an important Bollywood star who died tragically young.
Expanding the cultural footprint for these women is good, and the Times is attempting to make worthy corrections to its records. (When Frida Kahlo died in 1954, the headline referred to her as "Artist, Diego Rivera's Wife." They revisited her obit as part of another project last summer.) But it does leave a faint, bitter taste in the mouth to look at the obituaries of just fifteen women and think of the vast number who have gone unrecognized by not just the New York Times, but so much of the rest of the world, too, in life as well as death. (For instance, the women historians who have done so much to keep alive and uncover women's stories, including those here.)
G/O Media may get a commission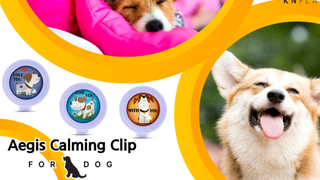 20% off
Aegis Calming Clip for Dogs
Nor is it only the work of women who "deserved" an obituary in a major newspaper that's erased—an important thing to remember if International Women's Day is to be anything other than a convenient hook for social media content and publicity stunts by places like McDonald's.