On August 9, 2014—two and a half years ago—Michael Brown, a black 18-year-old resident of Ferguson, Missouri, was gunned down by white police officer Darren Wilson. His death reignited a national outcry against the United States' legacy of police brutality and the racism that structures our criminal justice system. Wilson was cleared of any criminal charges, but accounts of the shooting remain highly contentious. Now video footage from a newly released documentary further complicates the circumstances surrounding Brown's death.
According to the New York Times, Jason Pollock's documentary, Stranger Fruit, which premiered this weekend at South by Southwest, includes new footage from the day of Brown's death. Brown enters Ferguson Market and Liquor just after 1 a.m. on August 9. At the convenience store counter, he exchanges a small bag and, in return, takes a larger one filled with cigarillos. Brown turns to leave with the sack, but before reaching the door returns it to the counter.
Pollock argues that this video, recorded in the early hours of the day of Brown's death, puts pressure on the story peddled by the police — that when Brown returned to the store around noon, he "committed a strong-armed robbery." Instead, Brown seems to trade a bag of marijuana for the cigarillos, and then decides to leave them there to collect later.
Brown's mother, Lesley McSpadden, provides similar commentary in Stranger Fruit. "There was some type of exchange, for one thing, for another," she says.
Pollock, whose documentary explores Brown's shooting from the perspective of his family, spent over two years researching in Ferguson. He regards the justice system's response to Brown's death as highly questionable. He wonders at the decision not to charge Wilson, who later resigned. And he argues that the decision to release just one tape—the one in which Brown shoves a store clerk—demonizes Brown, creating a narrative that casts him as a violent person.
G/O Media may get a commission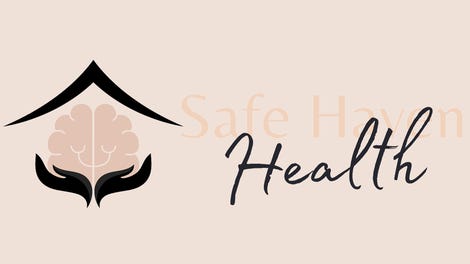 Addiction counseling
Safe Haven Health
"They destroyed Michael's character with the tape, and they didn't show us what actually happened," Pollock told The Times. "So this shows their intention to make him look bad. And shows suppression of evidence."
McSpadden is similarly suspicious of the Ferguson police department's broadcasting of the second tape without its companion.
Yet Jay Kanzler, a lawyer representing Ferguson Market and Liquor and its employees, contests the notion that this newly surfaced video carries any relevance to the other one.
"There was no transaction," Kanzler argues. "There was no understanding. No agreement. Those folks didn't sell him cigarillos for pot. The reason he gave it back is he was walking out the door with unpaid merchandise, and they wanted it back."
This video introduces one more tangle in a case lacking any clarity or coherence. And sadly, it does little to illuminate the moments just preceding Brown's death, when Wilson, claiming he feared for his life, took aim and fired at the young man in front of him.