Officials in Ferguson, Missouri have announced that the grand jury has declined to charge Officer Darren Wilson with any crime in relation to the shooting death of Mike Brown.
In a statement, St. Louis County prosecutor Robert P. McCulloch said there was a full investigation. He said the grand jury are the only people who have reviewed all of the evidence. The prosecutor said the grand jury, which convened beginning on Aug. 20, was "extremely engaged in the process," asking question of witness and asking for physical evidence. He said he most significant challenge encountered in the investigation is the news media and "non stop rumors on social media." He said "closely guarded details" give law enforcement a yardstick for measuring the truthfulness of witnesses. Eye witnesses made conflicting statements or conflicted with physical evidence, he said. People on social media claimed Wilson shot brown while standing over him or in the back. Autopsy reports and other witnesses disproved that, he said.
The jury that let Wilson off the hook consisted of 7 men and 5 women. Of the 12 members of the Grand Jury, 9 were white.
For weeks, activists from across the country have been mobilizing in preparation for either scenario — an indictment or a legal vindication. In response, Missouri's Governor Jay Nixon has gone full Ghost of the Mississippi and activated the state's National Guard, just to keep all of the black folks in check. Area whites have responded by heavily arming themselves. It was like an Oscarbait film from the 1990's about the 1960's, except acted out in real life in 2014.
Meanwhile, Officer Darren Wilson, who has not appeared in public since the death of Mike Brown, "quietly" married fellow police officer Barbara Lynn Spradling a month ago. (With Charles Manson and Darren Wilson off the market, what hope does a single gal have to meet Mr. Right?!! FOREVER ALONE.) Reports last week indicated that he was in the process of separating himself from the police force entirely. Wilson's team has indicated that they never expected an indictment.
G/O Media may get a commission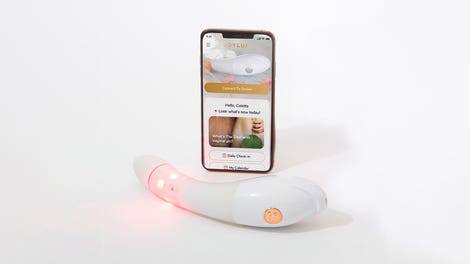 $50 Off
Joylux vFit Gold Device
Protesters have proposed reasonable "rules of engagement" for officers assigned to keep the peace in the aftermath of the grand jury's announcement, but given the Ferguson PD's checkered past, our spidey senses are telling us that they just might ignore those directives.
Update: The New York Times has the full transcript of the grand jury's proceedings, released by the county prosecutor, available here.
Image via Getty