MTV aired the first 10 minutes of season two of Jersey Shore—premiering July 29—over the weekend, and we got to catch up with Snooki and the gang as they pack their bronzer (literally) and head for Miami.
If you're worried that their meteoric rise to fame after the first season has changed the cast, don't. Part of what made them so enjoyable from the get-go was their hubris, and the fact that they always felt that they were destined for stardom anyway. If anything, their resulting popularity has only validated what they already thought—that they're awesome in every way—so it seems that they're just going to continue to just be themselves, since it's working for them.
Obviously, Snooki is still the star of the show.



Since season one, she's fallen in love with "an amazing gorilla juicehead."




It seems like they're really in love and he's giving her exactly what she wants: a spray tan on her face.

G/O Media may get a commission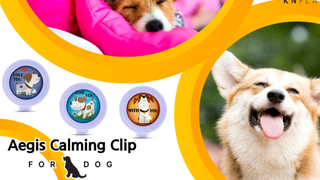 20% off
Aegis Calming Clip for Dogs



But despite her feelings for her boyfriend she says, "I really don't want to cheat, but you know, if you're gonna hand me a bottle of frickin' SoCo, something just comes over me. i just go crazy."
Snooki and Jwoww teamed up for a road trip to Miami. Jwoww packed a large bag of the essentials:




They make a pit stop at a bar somewhere in the South, where they were upset to discover that fist-pumping isn't a part of the culture. However, Snooki was impressed with the fried pickles.



The Situation and Pauly D took a road trip of their own down south. Sitch backed his essentials:




Pauly is excited for his stay in Miami, mostly due to the weather in his native Rhode Island, saying, "I can't stand this weather. You can't tan in this weather. You can't creep in this weather. You can't do anything. Girls don't come out in this weather, they stay in the house." He's also looking forward to visiting some topless beaches.




Oh, and Angelina is back. Remember her? She left after just two weeks of the first season.




Pauly said, ""It makes no difference to me, as long as she doesn't cock block like she did in Jersey."
Adding to the impending drama are Sammi and Ronnie, who are off—again.




You can watch the full 10 minutes on MTV.
Watch the First Ten Minutes of Jersey Shore Season Two [NY Mag]