Wear your wildest patterned t-shirt today in honor of Winston because New Girl is getting a seventh and final season.
After a period of uncertainty over its future—the series was all but considered cancelled—Fox chose to renew it last-minute for a finale season.
According to Deadline:
While the show did not officially get the ax, it came very, very close to it. I hear that was because of various reasons (for instance, star Zooey Deschanel is on maternity leave having just given birth to her second child), most if not all main cast members would not be able to return to work until the fall. With the logistical challenges, no space on the midseason schedule and a Season 6 finale that tied in a bow so many loose ends, the network leaned heavily toward not going with a seventh season.
G/O Media may get a commission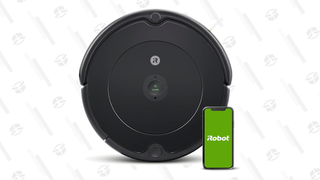 35% Off Black Friday Deal
iRobot Roomba 694 Robot Vacuum
New Girl creator Liz Meriwether managed to throw a Hail Mary by pitching the idea of a final season that jumps ahead three years. The last season will focus on "major milestones for all main characters over the period of one year, including a big one in the series finale."
In the Season 6 finale, Nick and Jess got back together, and CeCe and Schmidt are having a baby, so we'll potentially get to see Schmidt as a dad and get the closure that's never guaranteed in television. As Schmidt said, "If you need me, I'll be in my room, listening to some mainstream hip-hop."