If you're looking to get hitched anytime soon, you might be confused about what you're supposed to do. There, there, it's OK, I know that figuring out how to share the news with your friends and family is a mind bender that's best left to technology. Thankfully, there's an app for that.
The Proposal Pro app includes:
- Tips on choosing the perfect ring
- A ring sizer to make sure it fits
- Tips on how to ask her parents
- How to find the best location to propose
- How to write a memorable proposal
- How to share the news with friends and family
On one hand, it's cool that there's something available to hold (in) the hand of a nervous person (man) who's ready to pop the question — everyone needs friends/robots to share in life's big decisions! On the other, proposing is so personal, and things like finding the right location and writing a memorable proposal are probably things an app shouldn't be able to help with. Although I kinda enjoy the idea of a scared little dude reading directly from the app as he asks his girlfriend to marry him, there's something endearing about that. Or creepy. What do I know?
Naturally, it was created by a diamond peddler, so if you happen to buy a ring through them, so be it. It's what she'd want.
G/O Media may get a commission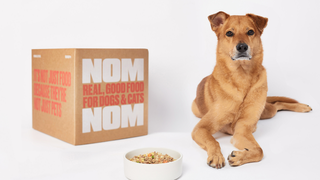 Image via Sergey Nivens / Shutterstock.