Aspire News is a new app out for iPhone and Android that's made for people in abusive relationships. It's an interesting idea, and one that might actually help a lot of people.
From Look Into the Mind:
[I]t's disguised as a regular news app, but when you go to the "Help" section of the app, it leads you to domestic violence resources and also has a "Go Button" that when you press it, if you're in a compromising situation, alerts local authorities as well as local shelters and starts recording everything that is going on.

Now, if you're looking up resources on the app and your abuser is near, simply press the X button and it brings you to a random news page.
I think this is a brilliant idea because it puts information right at the fingertips of the people who need it most. Its creators — one of whom is Robin McGraw, Dr. Phil's wife — took snooping into account by disguising it as a news service which will misdirect an abusive partner, or a friend who is just flicking through the phone. The recording feature, if working, is especially important, because often times there is no evidence against the abuser.
If you need this app, I'd recommend practicing with it in a safe space so that you fully know how to use it. During times of stress, our bodies can't remember to do the most simple of tasks — so that's not the time to figure it out. There's a reason 911 is only three numbers, and even then, people in emergency situations can forget it. Practicing using the app (and keeping it well hidden) will probably be the things that really help in a time of need.
G/O Media may get a commission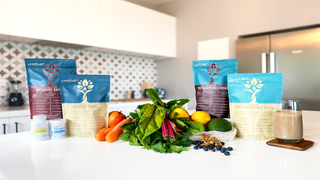 It sucks that such a thing is necessary, but in an awful situation, this could save a life.