Congrats are in order: NBC has just named Pearlena Igbokwe as the Executive Vice President of Drama Programming. You might think that it's rare to find a woman of color working as a TV exec, but Igbokwe is not alone: There is a bit of diversity to be found at the major networks.
Among Igbokwe's colleagues at NBCUniversal is Bela Bajaria, who was born in London but raised in Los Angeles, where she won the Miss L.A. India pageant at age 19, and competed as Miss India USA and Miss India Worldwide. She went on to become senior vice president of cable programming at CBS-Paramount Television, and she's now Executive Vice President
Universal Television, the home of shows like 30 Rock, The Office, Parks and Recreation, Law & Order: Special Victims Unit and Smash.
Style Media is also part of the NBCUniversal family, and Salaam Coleman Smith is the president of Style Media; in terms of programming, Coleman Smith is responsible for popular series like Tia & Tamera, Jerseylicious and Giuliana & Bill.
Channing Dungey is senior vice president, Drama Development, at ABC; she oversees the development and production of all drama pilots and the launch of new series for ABC Entertainment. And Samie Kim Falvey is the vice president of Comedy Development at ABC; she and her team developed and launched Modern Family, The Middle and Cougar Town.
Working at CBS Daytime is Angelica McDaniel, who is Mexican-American. (Did we miss anyone? Let us know below or via email!)
G/O Media may get a commission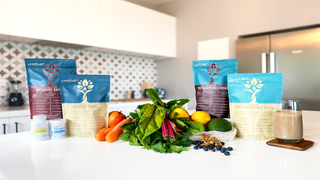 While we often bemoan fact that ABC's Scandal is the only currently-running hour long drama on TV with an African-American woman in the starring role, it is really encouraging to find out that there are women in the driver's seat on many of the major networks. Having women and people of color making executive decisions is the first step toward never again putting up with shows that get it all wrong, in terms of race (talking to you, 2 Broke Girls).
NBC Names Pearlena Igbokwe New Drama Head [The Hollywood Reporter]