"Am I crazy? I'm opening my life to YouTube!" Naomi Campbell jokes at the beginning of her first YouTube video, well aware that she is, in fact, Naomi Campbell.

On Thursday, thee Naomi Campbell announced the launch of her new YouTube channel, "Being Naomi," with the above trailer. "I decided that I want to share more of me with you, that you get to see me as a real person and the things that mean a lot to me," she says, sitting on a couch, wearing impeccable makeup. "It's taken me a long time to get to this point because I've always had such a fear of showing, but I felt that YouTube was the place to do it. This is the day we live in, and I want to share the things that I've learned. I want to pass it on. What's the point of me keeping all this stuff in?"
Many of us, in turn, will watch Naomi Campbell do anything. "I've been a supermodel. I've been an activist. I've been a friend of the most amazing people in my lifetime," she continues. "I've been criticized. And I've been praised. But through all of this, I've always remained Naomi."
In May, YouTube revealed plans to expand its platform—which has thrived primarily because of amateur video stars and 9-year-old shit-talkers—with celeb content. Victoria Beckham also announced this week that she's launching a channel.

As Wired reported in May:
On May 3, YouTube executives stood up in front of an audience of advertisers (who had in the previous year threatened multiple times to pull their advertising dollars from the platform) and unveiled its slate of new, original programming.

There was the promise of Will Smith doing dumb challenges like hurling himself from helicopters; Jack Whitehall having jokey banter while playing with the world's best football players; and Kevin Hart joking around with Hollywood friends. All the series will be automatically siloed into Google Preferred, the platform's advertiser-friendly, vetted content quarter that guarantees better advertising income from bigger brands.
G/O Media may get a commission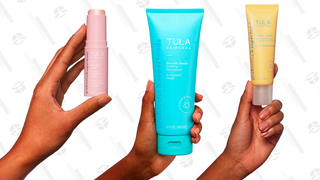 The celebrity YouTube infiltration has begun.