Artist Nan Goldin was joined by nearly a 100 people this weekend at the Metropolitan Museum of Art's Sackler Wing. There to protest the Sackler family many of whom have amassed a fortune through Purdue Pharma, the privately-held company that developed and marketed OxyContin, Goldin and her fellow protestors threw empty pill bottles into the moat that surrounds the Temple of Dendur, the heart of the museum's Egyptian wing.
The Guardian reports that the prescription labels normally attached to the ubiquitous orange bottles had been replaced with a label that read "prescribed to you by the Sackler Family." Goldin's protest is part of an ongoing fight against the Sacklers that she began in late January. In an Artforum essay Goldin—a photographer who rose to prominence in the mid-'80s after she published The Ballad of Sexual Dependency, a nuanced look at sexuality, violence, and drug abuse—described her own recent addiction to opioids after the painkillers were prescribed to her following wrist surgery.
The experience left Goldin wary of the Sacklers' increasingly powerful position as cultural arbiters, as their wealth and influence is built on addiction. "The bodies are piling up," Goldin wrote in Artforum. As the New Yorker reported, the Sackler family has made major donations to museums across America, their names now synonymous with wings and galleries from New York to Washington, DC, and even Paris.
This weekend's protest at the Met was part of Goldin's ongoing campaign aimed at convincing museums to stop taking money from the Sacklers. The Met's Temple of Dendur was a purposeful choice. The temple, a centerpiece of both museum and the Sackler Wing, is a monument, the New Yorker wrote, to "one of America's great philanthropic dynasties." The interplay between wealth and cultural influence has always been particularly fraught, especially so American art museums. Goldin's protest is a persistent reminder that the purchase of cultural capital is by no means free of politics or pain, but more often than not, are deeply entangled with one another.
G/O Media may get a commission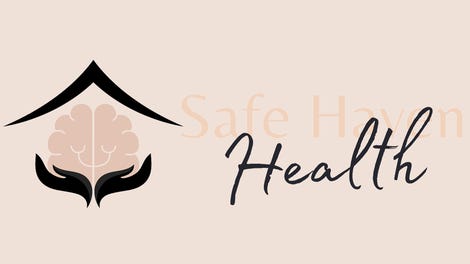 Addiction counseling
Safe Haven Health
"Shame on Sackler," Goldin and the protesters chanted as they unfolded a banner that read "Fund Rehab." Goldin and the protesters stayed at the Met for 20 minutes before leaving the museum. Video on YouTube shows that the event was peaceful, though the group had one of their banners removed by a security guard who asked the group to move outside.
"This action is to wake up the Sacklers and to make a comment on museums accepting donations from these people and trying to rationalize it," she told the Guardian.
Update: In a lengthy statement to Jezebel, Jillian Sackler, widow of Arthur Sackler, said that "much of what's been written in recent months about my late husband...is utterly false." "Arthur died nearly a decade before Purdue Pharma – owned by the families of Mortimer and Raymond Sackler (his brothers) — developed and marketed OxyContin." The statement describes Sackler as "a renowned art collector and connoisseur." She added: "None of the charitable donations made by Arthur prior to his death, nor that I made on his behalf after his death, were funded by the production, distribution or sale of OxyContin or other revenue from Purdue Pharma. Period."