Six people were arrested Tuesday night after staging an daylong sit-in at the office of Jeff Sessions, Donald Trump's presumed pick for Attorney General and a man who was once deemed too racist to become a federal judge.
CNN reports that Cornell William Brooks, the president of the NAACP and the group's communications director Malik Russell were among those who were arrested by Mobile, Alabama police Tuesday night. They are currently facing charges of criminal trespass in the second-degree.
"We are asking the senator to withdraw his name for consideration as attorney general or for the President-elect, Donald Trump, to withdraw the nomination," Brooks said in a statement delivered from Sessions' office. He also pointed to Sessions' troubling history of ignoring the very real issue of voter suppression in favor of supporting voter fraud. "As an opponent of the vote, he can't be trusted to be the chief law enforcement officer for voting rights," Brooks said. The sit-in and the subsequent arrests of Brooks and the others were broadcast on Facebook Live.
The videos captured on Facebook show a peaceful protest — nothing more than a group of very concerned citizens exercising civil disobedience.

G/O Media may get a commission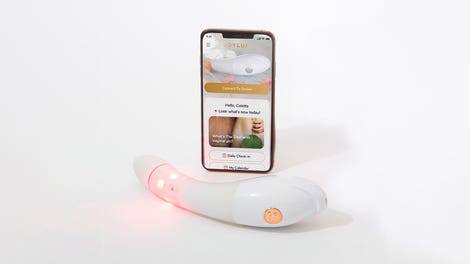 $50 Off
Joylux vFit Gold Device
As a U.S. attorney in Alabama, Sessions was Ronald Reagan's pick for federal judge in 1986. Allegations of astonishingly racist shit came to light during his confirmation hearing in front of the Senate Judiciary hearings, including how he thought the Ku Klux Klan was "OK, until he learned that they smoked marijuana." Sessions has also been a vocal opponent of immigration and abortion; his worldview aligns perfectly with that of the Trump administration. Seeing as he missed his chance to become a federal judge almost thirty years ago, this opportunity is clearly too good to pass up. There's no way he'll withdraw, but the quiet protests around the country asking for such will continue.
Sessions' role in the Trump administration has raised alarms for law professors across the country, too. The Washington Post reports that a letter signed by 1,100 law professors from over 170 schools was sent to Congress, asking the Senate to reject his nomination. "We are convinced that Jeff Sessions will not fairly enforce our nation's laws and promote justice and equality in the United States," the letter states. ""Nothing in Senator Sessions' public life since 1986 has convinced us that he is a different man than the 39-year-old attorney who was deemed too racially insensitive to be a federal district court judge."
The letter will also be published as a full newspaper ad, directed at members of the Senate Judiciary Committee. The confirmation hearings for Sessions' nomination are scheduled to take place January 10 and 11.