On Wednesday, I attended the Christie's auction of Joan Rivers's private effects. I'm sorry to report that First Wives' Club lied.
Specifically, these auctions take an eternity, and I didn't see a single fur-swathed, young Sarah Jessica Parker type drunk on somebody else's credit. The scene in the room was instead comprised of tourists, eccentrics, a couple of Blythe Danner lookalikes wearing headbands but not bidding, and some very businesslike Russian-speakers. It was a unique New York City experience, and you couldn't drag me back to one of these things if you gave me a billion dollars in Saudi oil money and assured me they were selling the pick of Elizabeth Taylor's jewelry box.
Rivers's things had been on display in the days leading up to the auction, in galleries that recreated her famously elaborate apartment. Quotes from the famous comedian were scrawled overhead. For instance: "When I close my eyes and think about all that Fabergé means to me, I see luxury in the extreme"; "I succeeded by saying what everyone else is thinking"; and my personal favorite, "Marie Antoinette would have lived here if she had money."
But by the time I arrived Wednesday morning for the 10 a.m. auction at Christie's—which is tucked into Rockefeller Center just down the way from the Today Show plaza—they were breaking the displays down and packing away the items up for sale. And so instead I went upstairs, to a medium-sized room dominated by a gleaming auctioneer's podium, which was framed by two large flat screens showing the items currently on the proverbial block, with the highest going bid listed in dollars, euros, pounds, Swiss francs, yen, Hong Kong dollars, rubles, and Chinese yuan. The perimeter of the room was lined with formidable wooden desks emblazoned with the Christie's name and staffed by employees taking bids via phone. The landlines gave the room a certain telethon atmosphere. More Christie's employees pressed against the walls to watch.
G/O Media may get a commission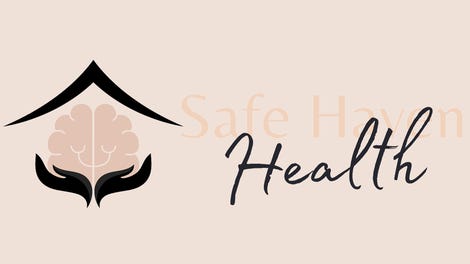 Addiction counseling
Safe Haven Health
Smack in front of it all, as though overseeing the proceedings: a trio of Rivers's gowns, including the Pamela Dennis gown she wore to the 2003 Emmy awards, which she later admitted didn't photograph very well: "Looks like I was playing ring toss with an ostrich!" (In fact, two other dresses from the auction made this list of Rivers' biggest fashion disasters, as rated by the woman herself.)
Art featured in the sale hung on the walls; I stood near a pastel on paper billed as "French School, 19th century," featuring a woman giving strong Marie Antoinette vibes, who could've been both bored and amused. This, as it turned out, was a sign.

The auctioneer who opened the proceedings had a showman's flair. He urged the crowd, "Bid early, bid often, keep your hand in the air, and we'll keep taking your money from you," before launching the proceedings with a set of desk accessories, made by Hermès, Bulgari, Cartier and others. Most of the bids came via telephone and Christie's Live, the house's online platform. The auctioneer wasn't having it: "Now I think the room's gone quiet. We might need a little bit of bidding practice. Have we all got our bidding paddles?" he encouraged. "It's okay—we're not in church! You can make noise. Let's have some fun."
I plastered myself against the back wall and didn't so much as scratch my nose during the bidding. I didn't have a paddle, but why take a chance?
The pace picked up with perhaps the most hotly anticipated item of the sale: the silver dog bowl from Tiffany's, belonging to Rivers' beloved dog Spike. "A first for me," the auctioneer announced. "I've never sold a dog bowl before. I guess I might be setting a world record here for a dog bowl, I don't know yet."
Then he was off and running.
"With interest here exceeding expectation, I can open the bidding here directly at 15, 16, 1,700. 17, 18, 1,900 dollars. 19, 2,000! 2,200. 24, 26, 28, 3. We can go faster! 32, 35, 38, 4, 4,000 dollars. 42! Well done, madam. It's with you now, 4,200 dollars, at 4,200 dollars. Resting in the room then, that's Spike's—4,500 in Texas! Are we gonna let the Texans win?"
The price soared to $5,000, $5,500, at which point the auctioneer zeroed in on a woman in the room bidding back and forth with the online and telephone contenders. "Don't be disappointed, madam, it's free until I sell it to you," he encouraged. The bidding hit $6,000, the crowd began murmuring, and frankly, I began to feel a little ill. 6,500, 7,000, 7,500, up and up it went to 9,500 and he began cheering the woman in the room again. "I told you, this is going to be a world record, madam! Let's make history together!"
She went to $10,000, and the auctioneer suggested, "Let's go shopping after this together!"
But she'd reached her limit; ultimately, the bowl went to a telephone bidder who coughed up $11,000. With fees and taxes, the total came to an absolutely astounding $14,000.
At this point, we were perhaps 13 minutes and eight items into the sale. It took perhaps another 30 minutes and several very expensive tables before we got to the Fabergé, at which point there were, oh, 40 items until we reached the jewelry. By 11:30 I was getting restless. But it had become clear this wasn't theater and I wasn't obligated to stay in the room from start to finish, so I went downstairs to use the ladies and got some Alice in Wonderland M&Ms and a glass of water from the cafe—"complimentary for our clients," the sign informed. Well, they ought to be, I thought, as I returned upstairs for the jewelry.
The sale marched onward; the first auctioneer handed the podium over to another, who would eventually cede it to a third; my hopes of returning to the office before 1 grew dim and vanished. I felt tremendous kinship when a man nearby let out a long, weary sigh. As we wove through lot after lot—a Louis XVI white-painted and parcel-gilt fauteuil circa 1780 here, a silver-gilt and guilloché enamel double photograph frame marked Fabergé and containing pictures of Mr. and Mrs. Vincent Price there—it really drove home the specificity of Rivers's taste in décor. If it looked like it could've been looted from a Rococo palace by angry peasants during a bloody revolution, she wanted it. I would roast her mercilessly for this—it's the definition of "tacky and overdone," and lord knows, she wasn't shy about roasting other people's taste. Only it's exactly how I'd live if I found myself in possession of a showbiz fortune. Can't throw stones when I live in a glass house, not to mention how fast it would get me bounced from Christie's.
And of course, Rivers was not unaware that her taste was bananas. "This is my apartment, and it's very grand," she wryly introduced her home in the documentary Joan Rivers: A Piece of Work with a huge swoop of her arms, before cracking the Marie Antoinette joke. She put family photos in her Fabergé picture frames—this, the woman who maintained a long and profitable relationship with the home shopping channel QVC. She wore too many feathers and too many sequins for it not to be at least somewhat tongue-in-cheek, a running riff on the joke that is being a woman in show business.
I considered bailing entirely, but the woman was famous for Fashion Police. I couldn't skip the wardrobe items. Finally, at 1 p.m., I decided I could skip the silver and porcelain and return for the dresses. So I ventured out into the sunshine. I ate a little lunch; I did a lap around Rockefeller Plaza; I ate an overpriced slice of cake filled with pastry cream because I'd heard the name "Louis XV" too many times to resist; I crossed Fifth Avenue to use the bathroom at Saks; I wandered through the Met Museum store; I returned to Christie's and browsed the fashions featured in the online sale, which were still on display in all their sequined, metallic, feather-dusted glory. It's the closest I'll ever get to a Chanel jacket, probably.
Finally, having killed a full hour, I returned to the auction to discover they were still doing furniture and there were three pages of lots before we reached the dresses. At this point it was 2 p.m.—four hours since the auction began.
Time passed, somehow, and eventually the auctioneer announced, as though he could see into my very heart, "The long wait is over." We'd come to the dresses. The bejeweled lace and velvet evening gown Rivers wore to the 35th Anniversary celebration for Playboy, held at Windows on the World in 1988, went for $1,875. The Pamela Dennis went for $5,000. The black-and-white feather coat emblazoned with the E! logo greeting attendees as they arrived for the sale—"I can guarantee you'll never see another one!" the auctioneer promised—brought $9,375.
Rivers loved the high life. In a video promoting the sale, her daughter Melissa joked that, "I'm just sorry my mother isn't here, because one of her dreams was to be left alone in a Christie's warehouse with a satchel and nobody supervising her." In Piece of Work, Rivers admitted: "I could stop and live carefully, but that's ridiculous. I don't want to live carefully. I would rather work and live the way I live, and have a wonderful time." Her over-the-top sensibility was part of her image. It worked because she combined it with bawdiness, cheerful bitchiness, and the winking admission that wealth and its affectations are themselves punchlines.
And it served a cyclical purpose: Fabergé is nice, but Rivers wasn't too proud to take her name to QVC and work it for everything it was worth, in the hopes of putting enough money in the bank—to buy more Fabergé.
Finally, at roughly 3:25—five hours and twenty-five minutes since the auction began—the sale drew to a close. Page Six reports it raised $2.2 million, part of which went to Rivers' preferred charities, God's Love We Deliver and Guide Dogs for the Blind. When Christie's auctioned off the personal collection of longtime Rivers nemesis, Liz Taylor, it netted $156,756,576. Rivers probably would've gotten a good line out of that.
---
Images by Kelly Faircloth and the AP.