Former Michigan governor John Engler has resigned as Michigan State University's president after outrage over his comments suggesting that women sexually abused by former MSU and Olympic team doctor Larry Nassar are "still enjoying" being in the spotlight.
Nassar, who has been accused of abusing hundreds of girls during his career as a sports doctor, has been sentenced to up to 175 years in prison. Somewhat ironically, Engler became interim president last year, after the ouster of former MSU President Lou Anna Simon, who has since been charged with lying to investigators over the Nassar scandal. In May, the school settled with the victims for $500 million.
"There are a lot of people who are touched by this, survivors who haven't been in the spotlight," Engler recently told the editorial board of The Detroit News. "In some ways they have been able to deal with this better than the ones who've been in the spotlight who are still enjoying that moment at times, you know, the awards and recognition. And it's ending. It's almost done."
Immediately, several board members called for his resignation (in Engler's resignation letter, he notes that a majority of board members were Democrats. "We cannot move forward with him at the helm," Trustee Brian Mosallam told the Washington Post, saying the comments distract the board from focusing on improving the school. "All we are constantly talking about are John Engler's incendiary comments. For that, he must step down immediately."
This is not the first time Engler has been hostile to victims of sexual abuse in his capacity as MSU president. In June, an email obtained by the Chronicle of Higher Ed, Engler suggested that "Rachael J. Denhollander, the first woman to publicly accuse the doctor, was likely to get a 'kickback' from her lawyer, John C. Manly, for her role in the 'manipulation' of survivors."
G/O Media may get a commission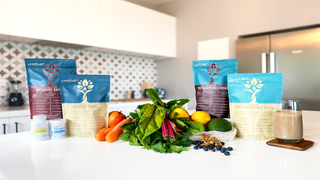 Upon its publication, Engler apologized, saying, "That was a big mistake. I was wrong." Mosallam called for a vote to fire Engler at the time, but the Board rejected the motion.
"The way he treats sexual assault survivors is exactly what we are talking about when we talk about a culture of abuse," Denhollander told the New York Times on Tuesday. "He blames, he shames and he attacks."
The Detroit Free Press reports that on Wednesday, Engler announced that he would resign next week, hours before the university's Board of Trustees held a meeting to fire him on Thursday. The board accepted his resignation effectively immediately, however, and has named Satish Udpa, MSU's executive vice president for administrative services, interim president.
"A wrong has been righted today," board member Kelly Tebay said at the board meeting. "I'm sorry it took so long. Hopefully we restored some faith in your board. We thought it would send a strong message if we made the move today and we wanted to Upda to start immediately."