An 8-year-old kid who probably knows more about computers than all of us combined times ten, helped his neighbor find his older sister via Facebook. Watch out Veronica Mars, there's a new teen girl detective in town. And he's a boy. And he's eight.
Sixty-five years ago in Chicago, Betty Billadeau and her brother, Clifford Boyson, were placed in separate foster homes. They hadn't seen each other since 1948 until Boyson, who now lives in Iowa, asked his 8-year-old neighbor, Eddie Hanzlin, to look for his long lost sis' online. Which was very smart, considering my 7-year-old niece can pull up a One Direction video on YouTube faster than I can type "You".
Hanzlin was able to locate Boyson's now 70-year-old sister, Betty Billadeau (that name!), in Saint Louis County, and passed on the good news. As you can imagine, everyone is very happy, because it is wonderful.
Since we live in the future, the siblings reconnected via FaceTime on iPad first, and plan to see each other in person this Saturday.
Marketing side note: If I were Zuckerberg, I'd hire this kid as the company mascot STAT. (Or at least use the story to generate some much-needed goodwill towards the company? Except maybe not because I'm pretty sure eight is too young for a Facebook account.)
G/O Media may get a commission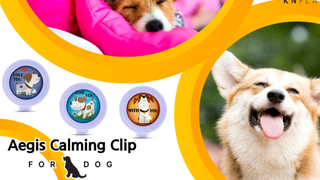 20% off
Aegis Calming Clip for Dogs