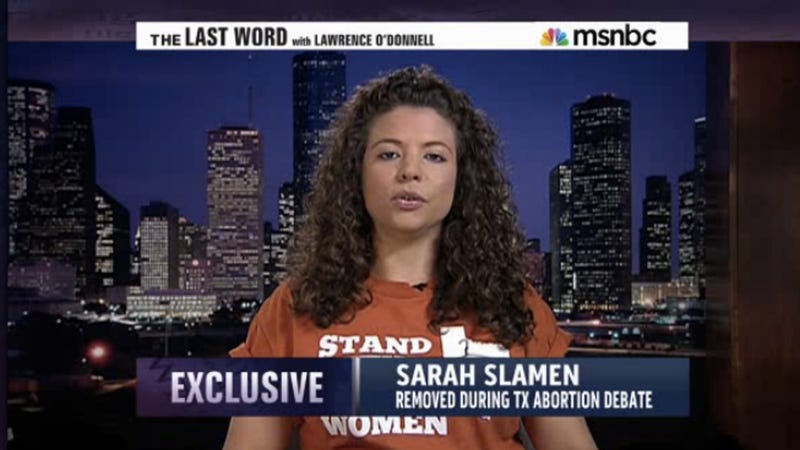 Sarah Slamen, the woman who was unconstitutionally kicked out of the Texas House hearing on that awful abortion bill, finally got to speak her piece last night on MSNBC's Last Word with Lawrence O'Donnell. Slamen got to point out more of the ways in which the bill is evil, stupid, and blatantly anti-woman. She continues to be righteously alright and outta sight.
Love the part about how we're told to suppress dissent and to ask for what is rightfully ours — powerful truth that needs to be heard, especially considering, as Slamen points out, the Texas legislature is eighty-five percent men.
The bill itself will hit the Texas Senate tomorrow, where it's expected to pass. Next stop: We'll see you women-hating jackasses in court.
MSNBC, Previously: Hell Yeah: Texas Woman Lays into Legislators at Abortion Debate