Two and a half years after his arrest, ex-MMA fighter War Machine has finally gone to trial on charges that he viciously beat and sexually assaulted ex-girlfriend Christy Mack nearly to death. It's obvious what kind of defense War Machine's counsel has in mind: one told the jury during opening arguments that Mack, a former adult film star, had "rape fantasies" adding, "Public discussions about sex and rape were commonplace" between the two.
War Machine, who legally changed his name from Jon Koppenhaver, arrived at 2 am to Mack's Las Vegas home one morning in August 2014, where he found her in bed asleep with a friend, Corey Thomas. Mack said in an account of the incident that War Machine beat Thomas before eventually letting him go. After Thomas fled the house, War Machine turned his attention to her, forcing her to undress and shower in front of him before hitting her so many times she lost count. Mack suffered numerous broken bones in her face, a broken nose, lost and broken teeth, injuries to her liver and a fractured rib. War Machine faces 34 counts, including attempted murder, kidnapping, and sexual assault. Mack had to undergo a lengthy, painful reconstructive surgery process on her face and teeth.
Back in January, a judge ruled that testimony concerning Mack's rape fantasies would be allowed at trial. In a pre-trial hearing, War Machine's defense attorney Brandon Sua made it clear what the tone of the questioning would be:
"You would want to simulate a rape scenario with Mr. Koppenhaver?" Sua asked.

"I had asked about that once to see if it was something he'd be interested with doing with me," Mack replied.

War Machine's defense also asked his former girlfriend about a specific phrase she and Koppenhaver would say to one another.

"Do you remember? Do you recall stating to Mr. Koppenhaver that 'Real Men Rape'?" Sua asked.

"That was a joke between us," Mack replied.
In his opening arguments, War Machine's other defense attorney Jay Leiderman argued that the incident was less a brutal, near-fatal attack on Mack, but instead an inevitable blowup between damaged people:
Leiderman referred to Mackinday, known by her stage name Christy Mack, and Koppenhaver as two people "damaged" by insecurities.

"Ultimately, the two of them were swallowed up by the personas they had created for themselves," Leiderman said.
Meanwhile, the prosecution has indicated they'll present witnesses showing that War Machine was abusive throughout the relationship, and that his level of physical violence escalated alarmingly even prior to the incident. Prosecutors during opening arguments recounted incidents of him hitting Mack with an open hand before escalating to slamming her head into the dashboard of a car.
During his time in prison, War Machine has undergone a showy transformation to born-again Christianity, posting numerous Bible verses to his Twitter account (which has been run by his brother for much of his detention), alongside proclamations of his innocence. His most recent post, just before the trial began, admits obliquely that he did something bad, but insists that he's being overcharged for his "poor choices:"
G/O Media may get a commission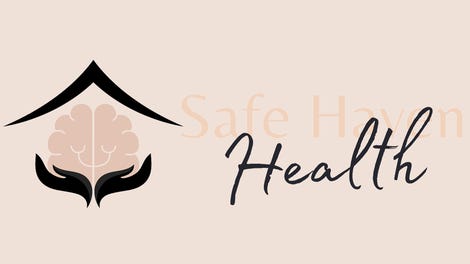 Addiction counseling
Safe Haven Health
Koppenhaver also accuses the District Attorney's office of wanting a "media circus" and refusing to let him sign a plea deal. His own attorney Brandon Sua seems extremely excited about the prospect of some media attention, posting photos of himself in court to Twitter and Instagram and retweeting news about the trial and compliments from War Machine supporters.
The trial continued Tuesday with testimony from Corey Thomas, who said Monday that War Machine only let him go after making him promise not to "snitch." Both Mack and War Machine are expected to testify as well. If convicted, War Machine faces life in prison.