Despite intervention from the Department of Justice (or perhaps because of), the debate over the handling of sexual assault cases in Missoula County, Montana is still highly contentious. The Missoula County Attorney's office, led by Fred Van Valkenburg, said last week that they'd fight demands that the office make changes to the way they deal with rape cases, arguing that the office was doing just fine on their own, thankyouverymuch.
Though the local Missoula police have cooperated with the DOJ investigation, the Missoula County Attorney's office has pushed back against the higher-up Montana U.S. Attorney's office. In December, the DOJ asked that the county attorney's office put more resources into prosecuting cases of sexual assault. But in a letter sent last week, Van Valkenburg explained that he took issue with the proposal because it "essentially demands that the Missoula County Attorney's Office (MCAO) change how it handles the prosecution of sexual assault offenses and inappropriately interferes with the operation of the office." Van Valkenburg argued that MCAO has "actively assisted victims for years," that the financial burden would be an unnecessary use of taxpayer dollars, that there was no evidence his office violated civil rights or that the DOJ has legal authority to even ask MCAO to make these changes.
"The DOJ is clearly overstepping in the investigation of my office," Van Valkenburg told Mother Jones's Dana Liebelson. "The Missoula Police Department and our office have done a very good job of handling sexual assault allegations regardless of what national and local news accounts may indicate." He did say that he'd work with the Missoula and University of Montana police forces to continue supporting sexual assault victims, as per their settlement agreement from last May, but that if the DOJ continued to push their demands on his office, he'd take them to court. The investigation that led to that settlement was primarily about the Missoula Police Department, but it did find that communication between MPD and MCAO was lacking:
Although MPD has experimented with different means of improving its communication with MCAO, it must take more aggressive steps to ensure that it obtains necessary information about its sexual assault investigations from MCAO. For example, MCAO generally provides no information to MPD about why it has declined to prosecute a sexual assault case - and in our interviews with MPD officials, they acknowledged that detectives are "frustrated" with MCAO's "lack of follow-up and prosecution" in cases of sexual assault. MPD has made efforts to obtain this information from MCAO including by providing a written referral form for MCAO to offer MPD specific reasons for its declinations of prosecution. Based on our review, MCAO attorneys rarely documented their decisions in a meaningful way, and the form stopped appearing in the files we reviewed from 2011 and later. Officers we spoke with expressed their frustration about this lack of feedback. Given this internal concern, and the ineffectiveness of this particular system of communication, MPD leadership should redouble its efforts to persuade MCAO to more effectively communicate with MPD.
G/O Media may get a commission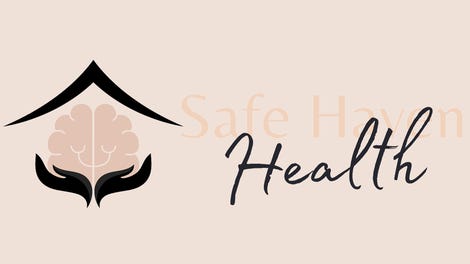 Addiction counseling
Safe Haven Health
According to an attorney who spoke with Mother Jones, Van Valkenburg's assertion that the DOJ can't make MCAO do anything is accurate – unless they can prove that civil rights violations have taken place. But the decision to threaten litigation instead of negotiate is a puzzling one. As Sarah Deer, formerly of the DOJ's Office on Violence Against Women, explained this could be an an indication that the issues in Missoula are part of a "culture of indifference" towards sexual assault that exists in many offices. The same culture of indifference that prompted the Justice Department to start investigating Missoula in the first place.
Image via Nu Artistika/Flickr