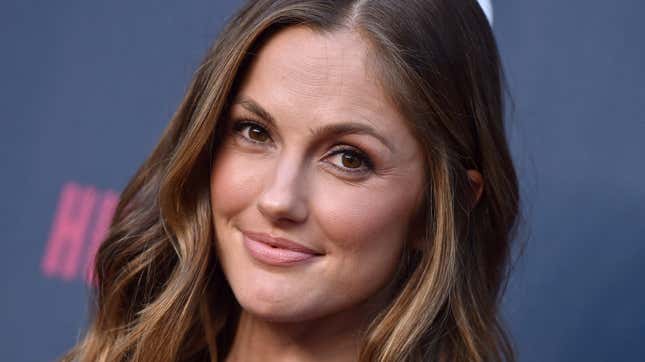 Despite technically being the daughter of former Aerosmith guitarist Rick Dufay, Minka Kelly could not be further from a typical Hollywood Nepo Baby.
The actress writes in her forthcoming memoir, Tell Me Everything, that long before she got her big break in Friday Night Lights, her mother—who faced domestic violence and addiction issues—often toted her along to gigs at Los Angeles strip clubs to try to keep food on the table.
"If she made a lot of money that night, we'd go grocery shopping at 2 a.m.," the actress told People in an interview about the book. "My childhood was colorful and chaotic, unstable and inconsistent, unpredictable and hard a lot of the times. But the silver lining is that it made me a very adaptable person."
By age 17, Kelly says, she was performing at peep shows at an adult video store in Albuquerque, New Mexico, to try and support herself. She opens the book with this information to get it out of the way. "I started with the scariest part," she said. "The part that I carried the most shame about, the part that I felt the most embarrassed of, the part that I hid my whole life, and the part that I've had people make me feel bad about."
Kelly was going to school for nursing when she started modeling and landed her first big acting role in Friday Night Lights. That's where she sparked up a relationship with Canadian actor Taylor Kitsch, who plays troubled bad-boy heartthrob Tim Riggins. She said she learned a lesson from that relationship about having on-screen romances. "All the effort I might have invested in connecting consistently with the girls on the show went to Taylor," she wrote, per the Daily Beast. "So when my relationship with Taylor became toxic, I had no one to turn to."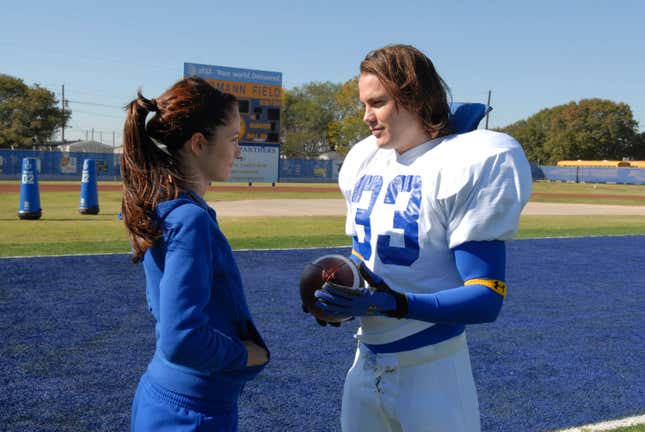 Kelly later went on to date a string of major celebrities, including Derek Jeter, Chris Evans, and, most recently, Trevor Noah.
The actress told People that writing her life story down helped her confront "all the darkest, most scary parts." She added that "it felt very liberating to sort of own my history as opposed to feel like I need to hide it anymore."
Tell Me Everything comes out on May 2.