Last October, Jezebel began a post to keep track of the men who had been accused of sexual misconduct. The men who have been publicly accused of rape, harassment, sexual assault by victims who, until #MeToo, would have gone ignored. We quickly realized that there were simply too many to keep track of and abandoned the list after adding dozens of men.
Here, we revisit the cases of a fraction of those men and see just exactly how their lives have been ruined, as many insisted would be the case.
---
Harvey Weinstein
Since last October, dozens of women have accused the former Hollywood producer of rape, sexual assault, and other sexual misconduct, allegations that led to a tipping point in the #MeToo movement. Weinstein was forced out of his namesake production company, the Producer's Guild of America, and several other organizations. In May, a New York grand jury indicted Weinstein on multiple rape charges; officials in New York, Los Angeles, and London are investigating a number of other alleged sex crimes.
As of July, Weinstein was working as a paralegal for his defense attorney on his own case. He's also trying to developing scripts at his Oceanside estate in Westport, Connecticut.
---
Louis CK
In November, years after women first began warning each other about Louis CK, five comedians came forward alleging that the influential comic masturbated in front of them. "The stories are true," he admitted, though he did not directly apologize to the women. Lewis Kay, CK's publicist, dropped the star, as did FX Networks and FX Productions. But less than a year later, in August, the comedian attempted to make a comeback at the Comedy Cellar, introducing new material that apparently included a joke about rape whistles.
G/O Media may get a commission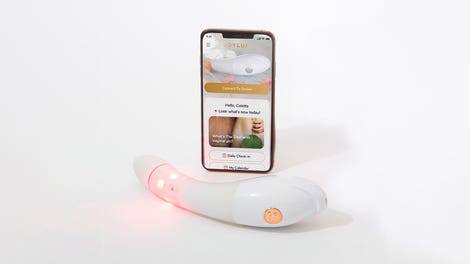 $50 Off
Joylux vFit Gold Device
---
R. Kelly
The R&B singer, who allegedly runs a sex cult in which he drugs and rapes girls, in July published a song called "I Admit." It's not a full admission of guilt, rather, it's a cryptic response to the allegations that cast doubt on the alleged victims. "I admit I fuck with all the ladies, that's both older and young ladies," one line reads. Spotify briefly took Kelly off its streaming audio site, but then reversed course. In October 2018, Kelly's ex-wife Andrea came forward with allegations of physical abuse. "I thought I was gonna die," she said on The View. "I said 'Robert, you're going to kill me. I can't breathe.' I just thought, 'Oh, my God. I'm going to die in the back of this Hummer.'"

Meanwhile, R. Kelly is still out there making music, free to do whatever he wants.

---
Keith Ellison
The Democratic congressman, who in August was accused of assault and verbal abuse by an ex-girlfriend, is expected to become Minnesota's next attorney general. Ellison supports an independent investigation into the allegations.
---
Kevin Spacey
At least sixteen men have accused the actor of sexual misconduct that includes harassment and rape and pedophilia, including another accusation in September. Spacey used the allegation of actor Anthony Rapp, who was 14 at the time of the encounter, as a way to come out as gay. "I honestly do not remember the encounter, it would have been over 30 years ago. But if I did behave then as he describes, I owe him the sincerest apology for what would have been deeply inappropriate drunken behavior, and I am sorry for the feelings he describes having carried with him all these years," he wrote. Then he came out as gay, writing, "This story has encouraged me to address other things about my life."
Netflix cut ties with him, removing him from the final season of House of Cards, pushing aside film Gore, and Ridley Scott recast Spacey's character in All the Money in the World. As of September, the Los Angeles County District Attorney's Office is reviewing two cases against Spacey, and declined to press charges stemming from a 1992 allegation because it was beyond the statute of limitations.

---
Blake Farenthold
Former Texas Republican Congressman Blake Farenthold was forced to resign in April after the media reported he blew $84,000 in public money to settle a sexual harassment claim from a former staffer. He is now a lobbyist.

---
Roy Moore
Former Alabama Senate candidate Roy Moore, an alleged pedophile and longtime racist, only narrowly lost the election (no thanks to white women). Last we heard from Moore, he was punked by Sacha Baron Cohen and suing his accusers, along with Cohen, for ruining his very good name and reputation.
---
TJ Miller
Actor TJ Miller was accused of sexually assaulting and punching a woman in December, and other women have come forward alleging sexual harassment and verbal abuse against the actor. In the following months, Miller left HBO show Silicon Valley—though the show's creators, Mike Judge and Alec Berg did not comment on the accusations and characterized the departure as mutual in a March interview with the Hollywood Reporter.
Since then, Miller has been arrested for calling in a fake bomb threat, has been performing comedy, and has continued to be an asshole. Seems like he's doing just fine, though.
---
Al Franken
The former Minnesota senator resigned in January after more than half a dozen women alleged that he touched them inappropriately, including radio host Leanne Tweeden, who said that Franken "forcibly kissed" her in 2006. While he addressed some of the claims individually and apologized, upon facing pressure to resign, he did not apologize or admit wrongdoing. "Some of the allegations against me are simply not true. Others I remember very differently." He has not ruled out running for office again.
---
James Toback
After the Los Angeles Times reported that 38 women accused filmmaker James Toback of sexual misconduct, another 200 women contacted the paper to report similar incidences of unwanted sexual advances, harassment, and contact. By January 2018, nearly 400 women reached out to the Los Angeles Times reporting allegations against Toback. In April, the Los Angeles County's District Attorney's Office did not prosecute Toback for the alleged crimes. He has denied the allegations.

His most recent film, The Private Life of a Modern Woman, was recently screened at Germany's Oldenburg Film Fest despite protests.
---
Alex Kozinski
Kozinski, a former Judge for the U.S. Court of Appeals for the 9th Circuit and mentor to Brett Kavanaugh, resigned from the bench after 15 women accused him of sexual misconduct. Upon his departure, a judicial panel disbanded its investigation into the alleged misconduct, saying they did not have "the authority to do anything more." Though he largely retreated from public life, in July, he reemerged to do a series of interviews in which he was not asked about the allegations at all. Numerous publications have sought his opinions and writing; his accusers say that he escaped a "formal reckoning."
---
Les Moonves
In August, the New Yorker reported that former CBS head Les Moonves had sexually harassed and assaulted six women. Moonves denied the allegations, but resigned immediately with a rumored $100 million buyout package from CBS. CBS has received subpoenas from New York city and state authorities. In the meantime, Moonves seems to be doing well for himself.
---
Russell Simmons
Facing allegations of sexual assault and misconduct by more than one dozen women, Simmons has been getting rid of real estate, vacationing in Bali, and tweeting about yoga.
---
Jeffrey Tambor
Actor Jeffrey Tambor was fired from Transparent after his former assistant, Van Barnes, and actress Trace Lysette alleged sexual harassment against Tambor. Netflix kept Tambor on for Arrested Development, however. In an interview with the New York Times, Arrested Development actress Jesica Walters called Tambor out for verbal abuse. "In like almost 60 years of working, I've never had anybody yell at me like that on a set," she said through tears. He found all of it a bit unfair.

---
Larry Nassar
The former Michigan State University and USA Gymnastics doctor last year pled guilty to child pornography charges, which will keep him in prison until 2069, after which he will serve twenty years in prison for 10 charges of sexual assault. Since initial sexual assault allegations surfaced in 2016, 260 women have come forward alleging abuse.
---
Rob Porter
Former White House aide Rob Porter resigned in February after the media reported on abuse allegations from two ex-wives, who provided graphic accounts of physical abuse from Porter during their marriages. Upon his departure, Donald Trump said, "We certainly wish him well. It's obviously a very tough time for him. He did a very good job while he was in the White House." Most recently, he became the unlikely hero in Bob Woodward's Trump biography.
---
Bill O'Reilly
O'Reilly maintained his mantle at Fox News despite a disturbing domestic abuse accusation from his daughter, released in testimony during the divorce proceedings in 2015. In 2017, the New York Times reported that Fox News settled a whopping five sexual harassment lawsuits against O'Reilly, an estimated $13 million. Amid the reports, Fox lost advertisers and eventually forced O'Reilly out. However, he's still doing his thing online and continues to publish bestselling books.
---
Jian Ghomeshi
As Ghomeshi shaped a public persona of what McClean's described as an "an impossibly sensitive, progressive feminist," his abusive behavior was an "open secret." Since 2014, at least 15 women have come forward alleging violent physical abuse against the successful CBC host. Ghomeshi was charged with four counts of sexual assault and one count of choking, but in March 2016, he was cleared of five counts. A second trial against him was dropped: he walked away by signing a peace bond—an agreement to be on good behavior—and wrote an apology.
In September, he emerged in the New York Review of Books with a personal essay. (Former NYRB editor Ian Buruma was fired for his handling of Ghomeshi's essay).
---
John Hockenberry
Like Ghomeshi, former public radio host Hockenberry recently re-emerged via a personal essay—this one in Harper's—in which he admitted to harassing former colleagues (though he framed it as something far more innocent), and argued that he never transgressed to the physical (he has been accused of groping and touching women without consent). He worried about #MeToo and the impact it will have not just on men, but on girls: "It was open season on me, just as with others, in the public radio world. The inchoate anger of #MeToo was suddenly given license to target me, to make me an example [...] to make sure any young women I met were cautious and vigilant and kept their distance. It has worked," he wrote.
---
Glenn Thrush
In November, Vox reporter Laura McGann documented her own experiences, along with reports from other young female journalists, of harassment by Thrush, a veteran political reporter who covered the White House for the New York Times. The Times investigated Thrush and Executive Editor Dean Baquet concluded that Thrush had "behaved in ways that we do not condone." However, Baquet did not fire his star reporter. Instead, Thrush received "training designed to improve his workplace conduct," according to Baquet, and was moved to a different beat. Thrush was reassigned but is still a reporter for the New York Times.
---
Charlie Rose
Charlie Rose, one of the most recognizable faces in journalism, was accused of sexual harassment by at least eight women last November. He was fired from CBS and suspended from PBS. In April, the Hollywood Reporter, wondering how Mr. Rose was faring through it all, wrote a long piece about how hard life has become for him. "Rose decamped to his four-bedroom, 5,500-square-foot Long Island home in Bellport, from January through much of March," THR wrote. He no longer goes to the grocery store regularly—instead, a housekeeper picks up his food for him.
Days after the profile was published, it was rumored that Rose was picked to host a new "#MeToo atonement series." What a world.
---
Matt Lauer
NBC fired Today anchor Matt Lauer after multiple women came forward alleging sexual misconduct. In the days that followed, Variety reported that Lauer had a secret button in his desk that could lock women in the room with him, and once gave a producer a sex toy as a gift and told her how he wanted to use it with her. Since November, Lauer has been convinced that he'll be back on the air one day. But for now, Town and Country reports that Lauer recently got divorced, has been lounging in his $33-million Hamptons home, and remains "focused on family."
---
Brett Ratner
Six months after six women alleged filmmaker Brett Ratner of sexual harassment, the disgraced director is attempting to make a comeback. "Brett has been walking around town telling people he's going to direct a Rush Hour movie because it's his only way back in," one source told the Hollywood Reporter in June. "He's trying to make believe he's employable." One source said that Ratner's billionaire pal Len Blavatnik has "told the embattled filmmaker that he would continue to pay him but asked Ratner to keep a low profile." Seems like he's doing just fine.

---
Roy Price
Amazon Studio head Roy Price resigned in October amid a series of sexual misconduct allegations. His alleged behavior was reportedly known and tolerated within Amazon, until the allegations were made public post-Weinstein. His fiancee Lila Feinberg dumped him days later. He mostly stopped tweeting but is probably still rich as hell.
---
Mark Halperin
Political journalist and Game Change author Mark Halperin was fired from Showtime and NBC News after multiple allegations of harassment surfaced from his time at ABC News. At least one dozen women have accused Halperin of misconduct that ranges from physical assault, masturbating in front of an employee, and attempting to kiss her. Halperin admitted to having relationships with women in his office but denied allegations of assault. As of July, he was negotiating a deal with Game Change co-author John Heilemann for projects they were to co-write on the 2016 presidential campaign.
---
Aziz Ansari
In January, babe.net published a 23-year-old's account of a date with the Master of None creator, in which she claimed Ansari repeatedly ignored cues to stop and pressured her into sexual activity. Though babe.net's reporting was shoddy, the piece generated an important discussion about coercive or manipulative behavior that, while not explicitly illegal, contributes to a culture that enables sexual violence. Ansari, who apologized to the woman via text but called the account "completely consensual," once hailed a feminist and ally, has reemerged from #MeToo wounded. The New Yorker reported on his new set, in which Ansari bemoans a culture that has gone too far in its quest to achieve political correctness. He's not the only dude who is bitter about these-called social justice warriors.
---
Mario Batali
Like many men accused of sexual misconduct on this list, the celebrity chef is plotting his comeback. After facing numerous allegations, which include groping and attempted assault, ABC, the Food Network, and Eataly dropped Batali. In April, the New York Times reported that Batali is considering options such as moving to the Amalfi coast, "thinking about creating a program in which chefs can join him a few times a year to help displaced Rwandans as they return to their country," and attempting to figure out the future of the restaurant group he created with partner Joe Bastianich.