Fashion label Paisley has released a new commercial titled 'Hide,' (or for some reason in this video, 'The Most Coolest Burqa Commercial Paisley Hide') in which a very well-dressed man dons a burqa to presumably avoid being macked on (and having his suit drooled over) by the ladies.
The clip, produced by German agency MAYD, is admittedly elegant and very pretty. It follows a burqa-clad person, engaging in various menial activities like cruising around in a Rolls-Royce, looking out a window, having a lunch meeting, checking out a fish tank, and sitting on stairs while a man in a turban toasts a taxidermy polar bear—all while catching glances from various women. You know, the usual Monday routine. The clips are interspersed with flashing images of a pretty blonde lady, who the burqa person eventually comes face to face with. The pretty lady then unzips the burqa and removes it revealing one dapper man. The tagline then appears: it reads "Better hide your man."
Perhaps the sleek aesthetic paired with the electronic/frame drum/trap fusion music that make the whole concept easier to swallow. Perhaps it's the fact that it doesn't appear to spur controversy for the sake of being controversial. (Obviously just because something looks cool doesn't automatically make it invulnerable to criticism.) I don't know what the intention was, but it certainly is an exploration of gender-swapping an iconic and controversial article of clothing.
It's no #burqaswag thank god (and DEFINITELY no SuitSupply), but at the same time it does detach the religious significance of the burqa while also maintaining the notion of 'hiding' beauty that plays into the same old orientalist exoticizing of Muslim women who don full burqas.
G/O Media may get a commission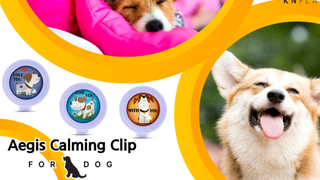 20% off
Aegis Calming Clip for Dogs
But maybe that's the point. After all, it is all about reserving the beauty of an impeccably tailored suit. It's clearly more a fashion statement than a political or religious one, but do we really need to keep on employing a narrow stereotypical understanding of a widely debated and diversely expressed religious practice to make a fashion statement?