On Tuesday evening, Megyn Kelly said goodbye to The Kelly File, Fox News, and her viewers, in a short, mostly ceremonial segment at the end of her eponymous show. Her last episode will be Friday, before departing to NBC News. 
"After more than a dozen years at Fox News, I have decided to pursue a new challenge," she said, thanking her staff, crew, and colleagues. "I'll be leaving Fox News at the week's end and starting a new adventure, joining the journalists at NBC News who I deeply admire. I'll be anchoring a daytime show there along with a Sunday evening news magazine, and you'll see me there on the big nights too, for politics and such."
"I've grown up here, and have been given every chance a young reporter could ever ask for. The Murdoch family has been kind and good to me at every turn and my colleagues are like a second family to me. So I will miss them and this show and you and I hope our human connection continues, albeit over a different line." It was a very polite and cordial goodbye to a network known for its combativeness.
Kelly's decision to leave the network was first reported on Tuesday by the New York Times, and then made official in a statement from NBCUniversal news chief Andrew Lack which called her "an exceptional journalist and news anchor, who has had an extraordinary career."
For the past several months, what Kelly would decide to do after her contract expired at the end of summer 2017 remained up in the air—her contract had ended in the wake of Roger Ailes' sexual harassment scandal, in which Kelly was solidly embroiled, a public feud with candidate-turned-President-elect Donald Trump, and the publication of her book, Settle for More. Vanity Fair reports that in early fall, it seemed that no other networks were trying to compete with Fox News' offer of $20 million, but after Trump's election, that changed.
G/O Media may get a commission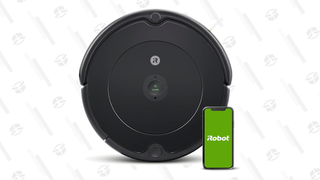 35% Off Black Friday Deal
iRobot Roomba 694 Robot Vacuum
From Vanity Fair's Sarah Ellison:
The culture of white men that the Murdochs were eschewing appeared to be resurgent within Fox News, with Sean Hannity emerging as a veritable Trump whisperer and O'Reilly newly emboldened. All of a sudden, Kelly seemed to be testing the waters as never before. One signal of her openness, a person close to Kelly told me, was that money, which once seemed insurmountable, would now be less of an issue. Kelly, it seemed, was ready to explore life outside the Fox News bunker.
The reports that Kelly wasn't getting along with the rest of the Fox News team were confirmed by Gabriel Sherman at New York magazine:
Her relationships with Bill O'Reilly and Sean Hannity in particular had completely broken down, one Fox host told me. "Bill hated her," the host said. As Kelly's contract negotiations dragged on during her much-publicized book tour, things also grew strained with Rupert Murdoch, two sources said. One Fox insider told me Murdoch balked when Kelly asked for $25 million late in the talks. (A person close to Kelly disputed this, saying that said Kelly never asked for a specific dollar amount but that Fox had offered $25 million.)
One source told Vanity Fair that Kelly ultimately decided to go to NBC because the network allowed her editorial freedom: "Everyone else came to her with an idea of what they wanted," the source said. "NBC really wanted to hear what she wanted to do, and then they delivered it."
The network has tried a similar Sunday evening show—Rock Center with Brian Williams—that aired for just over a year before it was canceled due to low ratings. But Kelly could a completely new audience to her broadcast, one potentially in search of conservative moralizing and casual racism.