On Sunday, NBC will air Megyn Kelly's interview with noted conspiracy theorist Alex Jones, who believes with certainty that the mass shooting at Sandy Hook Elementary School in 2012 was a government hoax. As a result of her decision to sit down with the ruddy moron, she has been dropped as the host of a gala organized by Sandy Hook Promise Foundation, a nonprofit against gun violence, the Washington Post reports.

A statement from the organization's co-founder and managing director Nicole Hockley reads:
"Sandy Hook Promise cannot support the decision by Megyn or NBC to give any form of voice or platform to Alex Jones and have asked Megyn Kelly to step down as our Promise Champion Gala host..It is our hope that Megyn and NBC reconsider and not broadcast this interview."
NBC's decision to push forward with the interview and Kelly's support of that decision has caused advertisers to pull out and incited light outrage. On Monday, J.P. Morgan Chase announced its decision to pull all advertising from NBC until after the interview airs on Sunday. Kelly has defended her decision to do so in a tweet, noting that even the White House gave Infowars a press credential and saying that as a journalist it is her job to "shine a light."

G/O Media may get a commission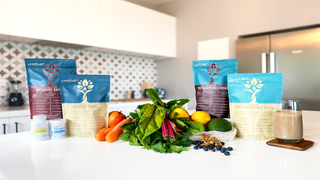 In response to the backlash, Jones himself has also requested that NBC pull the interview for "misrepresenting" his take on the Sandy Hook shootings. If you have 41 minutes and a high tolerance for nonsense, you can watch his explanation below.
Despite this controversy, NBC has defended its decision to give airtime to a man who also believes that the 9/11 attacks were an "inside job." Speaking to CNN on Monday, Liz Cole, the executive producer for Kelly's show, defended the decision to give Jones airtime, saying "He is someone who is worthy of examination, by sitting down with him, there's value in that."
Update (11:31 a.m. EST): In a statement Kelly said she was "disappointed" about being dropped as host of the gala and doubled down on her intention to "shine a light."