Frederick's of Hollywood, the store for shitty bachelorette party presents and not much else, is doing their best to rebrand with Megan Fox at the helm.

The New York Post reports that Fox has been named brand ambassador and co-owner in an attempt to resurrect its image and breathe life back into the once-iconic brand best known for selling complicated undergarments that require maybe two people or more to actually put on.
What is this thing! How is this sexy??? How does one put this item of clothing on their body without the assistance of a friend or trusted advisor? Sometimes I struggle with a tank top, if I'm being completely honest, and the best underpants in the world are ones that are comfortable and not crawling up my ass, but I digress. Part of Fox's mission for the company will be to make them actually relevant, I guess, by selling a line of activewear and "mom-friendly" items.
Fox's line is described as "sexy comfort" with "fuller coverage,," but the risqué garments the brand is famous for won't go away.

"There's a clientele for those items, but there's also now something for the everyday woman who goes to work and is a mom," [Chief Executive Jamie] Salter said.
G/O Media may get a commission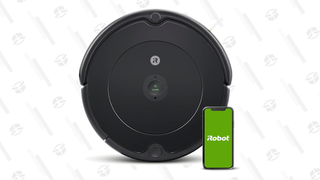 35% Off Black Friday Deal
iRobot Roomba 694 Robot Vacuum
Who's to say that moms and everyday working women don't want to wear complicated underpinnings that require instruction manuals? What the fuck even is "mom-friendly?" Clothes are mom-friendly, right? So are bras, camisoles and the mysterious "teddy" – a garment that I will never fully understand. Setting aside the shitty rhetoric behind marketing senseless, boring potato sacks to moms who have given up, this seems fine. The company will also offer leggings, sports bras and men's underwear - fun! Athleisure is very hot right now, in case you didn't know, so I guess that makes sense. It's always nice to have options.