In an incident on French television while promoting War Dogs on Friday, Jonah Hill, an actor with teeth like the keys of a piano, cancelled all of his appearances in France after a comedian made what is arguably a pretty dumb joke.

Hill and Miles Teller were on French comedy show Le Grand Journal when comedian and "weather girl" Ornella Fleury made a joke about when she first fell for the actor's wily charms. "It was when I saw you get sodomized by a 3-meter tall demon in This Is The End," she said, "that I told myself, now THAT'S the man of my dreams." Mon dieu!
"I heard you get sodomized quite often," Hill replied through a translator. Fleury rolled with the punches, as it were, and forged ahead, relaying a sexual fantasy couched in a sick burn that is maybe funnier in French than it is in English.
"We would meet up in a hotel room at night. We would chat, you'd make me laugh... and then, all of a sudden, you'd bring your friends Leo DiCaprio and Brad Pitt. And then you would leave."
Dang, Ornella.
In response, Hill muttered something about how glad he was to show up on TV to promote a movie only to be "ridiculed" by the "local weather girl." Then he cancelled all of his further appearances in France, even after Fleury apologized for making fun of him in front of a live studio audience of French people, citing the familiarity that comes from watching someone on film for so long that you think you know them. "Jonah, the problem is that for 10 years I have lived with you through your films," she said directly to the camera on Monday. "In fact Jonah, I really had the impression that I knew you so last Friday I thought I was just messing around with a friend, but the reality is that we are not friends."
G/O Media may get a commission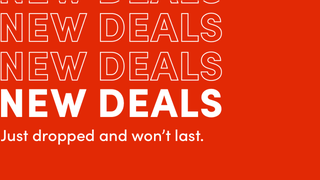 Up to 70% off
Wayfair - Cyber Week Deals
Hill, still salty over the fact that a pretty French lady made some jokes that didn't quite land, has yet to accept her formal apology.
---
Here's the one thing you need to know to fully understand why Shailene Woodley is the way she is.
When she and her younger brother Tanner would argue, for example, her parents would force them to hug it out for hours – literally. And this wouldn't happen in private either. They'd have to stand on their front lawn for their neighbors to see.



"The whole time you're just seething, you're disliking this person with so much energy, but if you let go you have to stay there for an extra hour," she said.
[People]
---