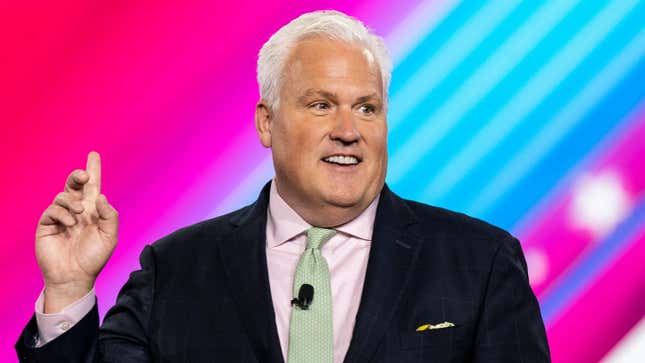 Matt Schlapp, the chair of the American Conservative Union, has been sued by the same anonymous Republican operative who accused him of sexual assault at the beginning of the year. The operative was working on Herschel Walker's failed Georgia Senate campaign when Schlapp allegedly groped him in Atlanta.
The Filibuster is Standing in the Way of Abortion Access
Schlapp was "aggressively fondling" the accuser's crotch and made "repeated unsolicited and undesired advances" against his accuser, the lawsuit filed in Virginia alleges. The man's attorneys said the accusations are "corroborated by extensive contemporaneous evidence" in a statement shared with The Daily Beast. "We intend to keep a singular focus: to demonstrated that Matt Schlapp is a sexual predator who assaulted our client," the accuser's lawyers at Hyland Law said in a letter.
Schlapp has denied the allegations. "This anonymous complaint demonstrates the accuser's real agenda, working in concert with [The] Daily Beast to attack and harm the Schlapp family," Charlie Spies, Schlapp's attorney, said in a statement to the Daily Beast. "The complaint is false, and the Schlapp family is suffering unbearable pain and stress due to the false allegation from an anonymous individual. No family should ever go through this, and the Schlapps and their legal team are assessing counter-lawsuit options."
Though the Daily Beast was the first outlet to report on the allegations, CNN, the New York Times and others have since done so as well.
The operative is also suing Schlapp and his wife, former Trump administration employee Mercedes Schlapp, for defamation and conspiracy, according to the New York Times. The defamation charges stem from initial statements denying the allegations, as well as a group text (you read that right) sent by Mercedes Schlapp to her neighbors, saying the 30-something man was a "troubled individual" who'd been fired for lying.
So far, the conservative movement is standing behind Schlapp. The American Conservative Union and its board (which oversees the CPAC), said they have "full confidence" in Schlapp. "We know Matt Schlapp's heart and his character," ACU board members Charlie Gerow and Carolyn Meadows said in a statement on Jan. 6. "And we believe this latest attempt at character assassination is false."