Marine Corps researchers charged with the task of analyzing and making recommendations regarding integrating women into combat roles incidentally discovered seven instances of sexual assault, according to the report obtained by the Washington Post.
While the report does not specify the gender of the sexual assault victims, it does note that during the "were at a rate slightly higher than those experienced in other military populations."

The Washington Post reports:
The Marines reported being assaulted during a survey of unit members carried out in March at Twentynine Palms by the Naval Health Research Center, said a Marine source with knowledge of the research, speaking on condition of anonymity due to the sensitivity of the issue. They were asked whether they had been assaulted in the previous six months, which at that point included time both in the unit and before it was formed in October 2014...


The alleged assaults were reported during a multi-year effort to rein in sexual abuse in the military. There were 6,131 reports of sexual assault in fiscal 2014, according to the Pentagon's annual report to Congress on the issue. It is widely believed that thousands more go unreported each year.
(An aside: According to a Daily Beast report, Marines preparing to deploy in Afghanistan were instructed to view sexual assault as a "cultural" issue and not to intervene should they witness, in particular, child rape or sexual enslavement.)
The 103-page document came out of a nine-month Ground Combat Element Integrated Task Force (ITF) consisting of 300 men and 100 women, organized in an effort to determine whether or not the Marines will request exemptions to allow women to be in combat roles. The report is the same one that gained publicity last month after a four-page summary indicated that women were injured more often and were less-accurate shots.
G/O Media may get a commission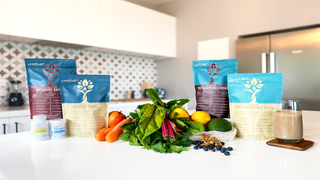 "This behavior—whether on duty, on liberty, or online—is not in keeping with our core values and is detrimental to victims and to unit cohesion and readiness," said Marine Corps spokesperson Maj. Chris Devine in a statement. "Without violating the confidentiality of our Marines, it's impossible to tell if the sexual assaults they experienced occurred at the ITF, while on liberty or leave, or at a prior unit. Because of the anonymous reporting, these cases of sexual assaults could have occurred [as a member of the integrated task force] and could have occurred prior to joining."
"I never experienced, saw, or heard of any sexual assault cases while I was with the unit," Sgt. Danielle Beck who participated in the ITF told the Washington Post. "If there were any it should have been addressed to the entire unit."

---
Contact the author at joanna@jezebel.com.
Image via Sgt. Alicia R. Leaders/Marine Corps