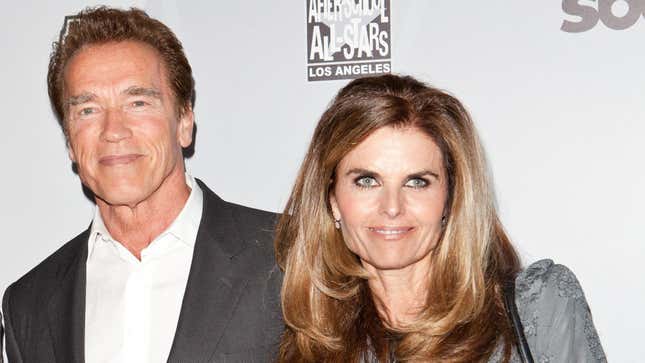 Maria Shriver's marriage to former California Gov. Arnold Schwarzenegger ended in a pretty explosive way. The former body builder had an affair with a member of their household staff that resulted in a child. (That child is now on Dancing With The Stars but that's not what this story is about.) Shriver had to rebuild her life.
Shriver, a member of the deeply Catholic Kennedy family, ended up at a convent. Like a convent with nuns.
"I think I started feeling like I had the freedom or the permission [to tell the truth] when my marriage ended. At first, felt like, 'Oh, I better go and figure out what is the truth,'" Shriver told Hoda Kotb on an episode of Kotb's Making Space podcast that came out Monday. "I went a convent...a cloistered convent to be in silence and look for advice."
I have never wanted to be a Kennedy more. You're telling me that when your 25-year marriage blew up in a nasty way—and was so high-profile that it was covered in depth from TMZ and to the Washington Post—you went to a convent?? This is the benefit of generational wealth! You can just disappear into a convent to find some peace and silence when your life is completely, very publicly upended. The dream!!
G/O Media may get a commission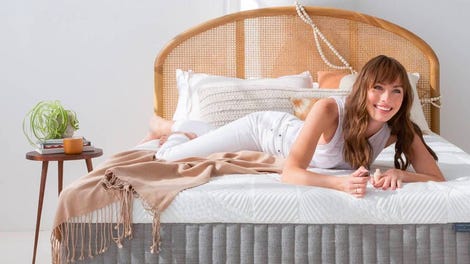 Sleep Sale
Sleep Sale - Brentwood Home
"The reverent mother there said to me at the very end...'I think you came here looking for permission.' I felt like I was in a scene out of the Sound of Music," Shriver said. "She goes, 'You can't come live here, but you do have permission to go out and become Maria.'"
Kotb responded, saying she got "chills" hearing that story. (Same!!)
Shriver took the nun's advice as a giant neon sign pointing her toward change. "I had never given myself permission to feel, to be vulnerable, to be weak, to be brought to my knees," Shriver said. "Then I was like, 'OK, God, let's go.' I'm gonna take this and learn everything I can."
The nuns didn't work out for Julie Andrews' Maria, but I'm so glad they were one way to solve a real-life Maria's problems. I only wish I could disappear into a convent and get sage advice from an old, wise woman when my life turns into a mess. A girl can dream!