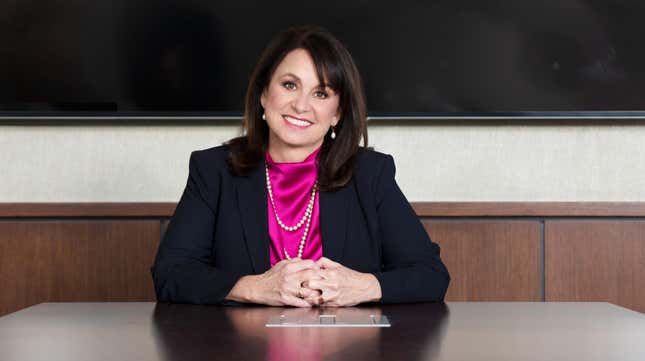 Liz Murrill, Louisiana's solicitor general and attorney general candidate, believes—or, more likely, wants the rest of us to believe—that drug dealers have slipped opioids into abortion pills. Murrill, whose sharp mind is in charge of leading complex constitutional litigation in the state, is running as a Republican.
Self Managed Abortions Explained
During an interview on "Mornings with Brian Haldane" on Thursday, the candidate made her bizarre claim after going legal cannabis. "The fact is that that also creates a great black market, and that's what actually creates a great avenue for more fentanyl, and they do put fentanyl in pot," Murrill told the host. "It is also a problem, frankly, with abortion pills. Buy em online, well, they're gonna have fentanyl in them too."
Huh?!
Murrill wasn't done. "You can't buy anything online that's illegal and not consider it to be a problem potentially with fentanyl in it," she said.

Well, that's great for abortion pill takers, because abortion pills are not illegal. In fact, they're among the safest pills out there. Mifepristone, the main pill in the two-drug protocol for most medication abortions, is safer than other low-risk drugs like Viagra and penicillin. Since 2000, mifepristone has seen 5 deaths per every 1 million people who used it, according to the U.S. Food and Drug Administration. Safety is just one of the reasons medication abortion became the most used method of abortion care in America.
However, that incredible safety record hasn't stopped anti-abortion politicians, activists and quack doctors from trying to restrict the public's access to abortion pills. Just last week, the ultra-conservative Fifth Circuit Court of Appeals ruled that if it weren't for the pesky Supreme Court, it would have severely restricted abortion pills. (The Supreme Court stepped in earlier in litigation to say abortion pill access would remain as it currently is until the case is fully resolved. You can still get abortion pills.)
A group of activists are trying to weaponize environmental regulations to ban abortion, falsely contending that medication abortions at home (whether self managed or under the supervision of a doctor) are contaminating our waste water.
In Congress, Republicans attempted to pass a budget that would take away the FDA's ruling to mail abortion pills. The Department of Justice cleared the U.S. Postal Service to carry and delivery abortion pills at the start of this year, even if the abortion may be performed after an arbitrary six-week ban.
So abortion pills have no shortage of enemies on the right, but they definitely do not contain fentanyl. Murrill, who was recently endorsed by the state Republican party, has not presented any evidence that mifepristone and misoprostol are being contaminated. This is a not a problem, but it is a quick way to get rapid primary voters on your side. And it's troubling that the woman (woman!) who wants to be the top cop in Louisiana is being so willfully obtuse and misleading about basic reproductive health care.