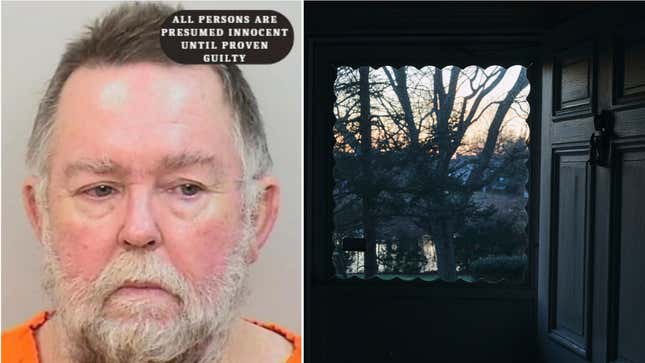 A 14-year-old girl who was playing hide-and-seek was shot in the back of her head by a Louisiana homeowner when she accidentally hid in his backyard on Sunday morning, the Calcasieu Parish Sheriff's Office said on Monday. The teen ultimately suffered non-life-threatening injuries and was treated at a nearby hospital—but the shooting comes amid a number of other high-profile shootings, including one in Allen, Texas, that killed eight over the weekend, raising further concerns about the unchecked accessibility of firearms as well as American culture and laws that allow people to shoot first and think second.

Betsy Wolfe Reveals the 'Most Embarrassing Thing That's Ever Happened' to Her on Stage
The Louisiana homeowner, 58-year-old David V. Doyle, told officials that upon seeing "shadows outside his home," he got his gun and opened fire on the figures that were running away from his property, unintentionally shooting the 14-year-old. Shortly after the shooting, Doyle was arrested and booked for aggravated battery, four counts of aggravated assault with a firearm, and the illegal discharge of a firearm. His bond remains pending.
There are only three households in their small neighborhood on a dead-end road: Doyle's, the 14-year-old girl's family's, and one other home, local news station KPLC reports.
While Louisiana has a "stand your ground" law that allows citizens to legally use deadly force in cases of self-defense, the fact that the kids in Doyle's yard were running away when he opened fire makes it abundantly clear his life was not under threat.
Last month, similar shootings of young people who set foot on gun-owners' property drew national attention. An 84-year-old man in Missouri shot a Black teen named Ralph Yarl for ringing his doorbell, resulting in Yarl's multi-day hospitalization. A 65-year-old homeowner in rural New York shot and killed 20-year-old Kaylin Gillis for accidentally driving onto his driveway. Two young women in Texas were shot in the parking lot of a supermarket for trying to open the door of a car they mistakenly thought was theirs.
The gun lobby has stoked paranoia, insisting to homeowners that they are under constant threat and that only guns can protect them—rather than the rational alternative that would be meeting your neighbors, so that you might recognize the 14-year-old girl who lives in one of two other houses on your street. In many states, gun owners are also practically encouraged to use lethal force first, rather than appraise their situation, thanks "stand your ground" laws.
Mass shootings, especially in schools, have long dominated narratives about gun violence in America. But as shootings like these continue to make headlines and become a part of the national conversation, it's becoming ever-more clear that America's gun policies pose threats to children wherever they are.