One of Lisa Vanderpump's businesses is facing legal action. And no, this isn't about that lawsuit against Lisa and her husband Ken Todd allegedly failing to pay their employees' wages.

According to Page Six, this lawsuit was filed against the Vanderpump Dog Foundation by a former employee, Damiana Guzman. Guzman is claiming that she worked as a dog groomer for the foundation for two months and then resigned in July 2019 "because of the intolerable working conditions created by her manager, Martin Duarte, and his superiors." The lawsuit, filed on January 24, is seeking damages.
Excerpts from court documents obtained by Page Six quote comments that Duarte allegedly made to Guzman, and, well, they're real bad.
She alleged that Duarte "mocked [her] by calling her things such as a 'skinny no-ass fool,' and a 'flat-ass bitch.' He also told [her] that he didn't know how her girlfriend could stand to be with her because she had no ass."
Two sentences in and I'm already heated. Because, truly, what the hell.
Guzman also claimed that he told her that "he could turn her straight," just like he did to the mother of his child.
G/O Media may get a commission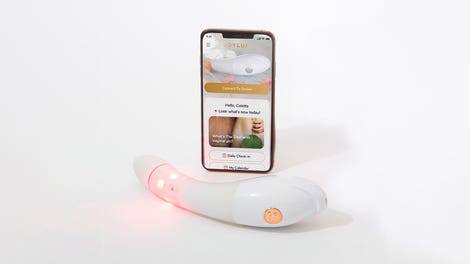 $50 Off
Joylux vFit Gold Device
Excuse me??????????? I hope the mother of Duarte's child is okay.
She alleged that "not a day went by where Duarte didn't make a comment about [her] body, her sexual preference, or his sexual prowess" and that she complained to higher-ups. She believed that no disciplinary action was taken, so she resigned.
It's almost an understatement to just call these comments cruel and vicious. Even just imagining what it would be like to work in an environment where your sexuality is mocked, your body is ridiculed, and your boss casually threatens you with sexual violence is horrific.
Apparently, a close friend of Vanderpump's had this to say about the lawsuit:
"It's a shame that someone who worked for the foundation for less than 90 days would choose to sue or try to malign an organization whose sole purpose is dedicated to being a voice for the voiceless. Working to resolve unnecessary cases like this just takes away from being able to save more lives."
This might be one of the only times that using the phrase "a voice to the voiceless" isn't actually a condescending way of referring to a historically marginalized community—but that's because it's referring to dogs, a choice which speaks for itself really.
If you've watched even just a handful of episodes of Vanderpump Rules—and if you haven't, you really should—it quickly becomes evident that Lisa loves dogs. The pups who are most often seen on her arm throughout the series, Giggy and Puffy, have elaborate wardrobes that are absolutely worth more than mine. Vanderpump's philanthrophic venture, The Vanderpump Dog Foundation, has a mission to "help create a better world for dogs globally." While I support efforts to help our furry friends, nothing says privilege like lamenting how the need to treat humans with a semblance of decency is interfering with important advocacy work being done to protect dogs.
How very PETA of them.