Yes, Lindsay Lohan's flakiness, pathological tardiness, and refusal to adhere to a shooting schedule—all of which have become the meat of her docu-series—makes her look totally unprofessional and a risky hire for potential producers. But the real reason why Lindsay is the final nail in the coffin of her career is that nothing she says on the show is believable. What good is an actress if she isn't convincing?
"When I'm left to my own devices and I know what's good for me, I do the right things on my own," she says with a straight face. But her own best thinking is what got her in this predicament.
Despite Oprah having personally told Lindsay to "cut the bullshit," two episodes later, she's eyeball-deep in it. There were a series of ridiculously frustrating scenes that led up to the inevitable explanation: she's fell off the wagon.
First, Lindsay's $16,800 a month rental apartment is totally unorganized and overflowing with so much clothing—more than she could ever wear in a year—that she can barely move around. A solution was to sell a lot of her stuff to a consignment shop that she happens to live directly above. It would kill two birds with one stone by diminishing the clutter and giving her some extra cash, which she badly needs. (She had to get an advance on her paycheck from OWN just to secure her apartment for herself and last week both her credit cards were declined at a SoHo store for a $300 purchase.) However, after seeing what the store had to offer, Lindsay ended up doing a clothing trade, taking $4,500 of vintage couture back up to her apartment.
Next, movers arrived one morning at 9 am with her furniture and other stuff from LA. Instead of facing the day and the task at hand, she refused to wake up until late in the afternoon. While the movers were putting things in her living room and her assistant and life coach were trying to sort through the mess, she was in her bedroom with 19-year-old model Liam Dean, whom she had been partying with a nightclub the night before.
G/O Media may get a commission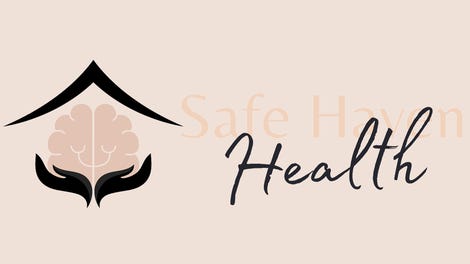 Addiction counseling
Safe Haven Health
Unfortunately for the movers, she decided that she didn't actually want all that stuff in her apartment, so they then had to move it all back out and onto the truck. It was very clear to everyone that they absolutely hated her guts.
Then she decided that she didn't want the cameras around, even though it was a scheduled shooting day. She also would not allow them to film her in LA for a "business" trip she was planning.
Lindsay was supposed to stay with her life coach AJ while in LA, and AJ was going to introduce her to an executive at Sony Pictures. According to AJ, the trip was all about "career-advancing meetings, producers, possible directors and a sit-down organizational meeting with her management team."
None of that happened. She never contacted AJ, she stood up the Sony executive because she didn't wake up on time for their 12:30 meeting and stayed for a week with super-rich socialite (and Tila Tequila's ex) Courtenay Semel. They partied all week at various night clubs and hotels and Lindsay was photographed reaching for a bottle of wine.
Fed up, AJ the life coach ended up quitting in this episode.
But not before Lindsay gave a convoluted, nonsensical diatribe about why she doesn't like being asked about things like meditation or AA meetings. She thinks being asked about how often she's using the tools that keep her sober will make her not use those tools. So basically, she thinks that the key to her sobriety is that she's not held accountable for stuff.
Not wanting to talk about her recovery only proves that she's not working the program, because the whole point is to talk about it. She may have dried out while in rehab, but she never got sober.
After being ratted out by her own mother, Lindsay finally admits on camera that she's had "one glass of wine." It was the worst acting of her career. She probably shouldn't be writing her own material.