If you're inappropriately amused by hearing legitimate news organizations report the wine cooler-infused, trashy details of two teens boning, you're in for a treat. In Levi Johnston's memoir, the former Playgirl model/mayoral candidate contradicts nearly everything Bristol Palin wrote in her book, ensuring that we have a weeks of folksy mudslinging ahead of us.
Levi's epically titled tome Deer in the Headlights: My Life in Sarah Palin's Crosshairs comes out on September 20, and "The Associated Press bought a copy on Monday." (Obviously the AP didn't buy the book in a store, so does this mean Levi is charging $15.11 for review copies? Edit: A store might have put the book out early, but we still wouldn't put anything past Levi.) While Bristol wrote in Not Afraid Of Life: My Journey So Far that Levi "stole" her virginity on a campign trip when she was drunk off her ass on wine coolers — though not in a rapey way! — Levi makes the absolutely shocking allegation that Bristol made this all up to sound more sympathetic to her mom's conservative fans. From the AP:
Johnston, who has feuded often with the Palin family, says in his book if that's when Bristol first had sex, he "wasn't there." He says they did camp with friends but it was "well after" the two, who began dating in 2006, were sexually active. He says he remembers an instance in which Bristol wanted to get alcohol but he was against it because she would "lose her judgment" when drinking.
Levi does make a legitimately surprising claim in the book. He says that Bristol's response to learning that her mother was pregnant was that she should be the one having a baby, and she told him in March 2008, "let's get pregnant." You expect older siblings to be jealous about the new baby, but when a teen learns her mom's pregnant and declares she wants to have a revenge baby, that's a special kind of maladjusted.
Of course, there's no way to tell if this is true, or just the tabloid-ready ramblings of a ghostwriter. Levi makes so many vaguely sensational claims that he could fuel a 24-hour cable news channel for several weeks. These include:
Levi had "been too dumb" to use protection while sleeping with Bristol, but he knew having a baby was "what she wanted."
Sarah Palin wanted to adopt Bristol's baby to "avoid a scandal," but the teens said no.
Though Sarah later said it was "shameful" that Levi wasn't present for Tripp's birth, he says they were both in the room.
Sarah demanded to be called "Mommy Sarah" instead of grandma.
Bristol was moody before having Tripp and even worse afterwards. You know how ladies are, right fellas?
Bristol says they broke off the engagement they advertised in Us Weekly because he got another girl pregnant, but Levi says this isn't true.
Levi complains that Bristol was always accusing him of cheating, but it's unclear if he denies that he was seeing other girls.
G/O Media may get a commission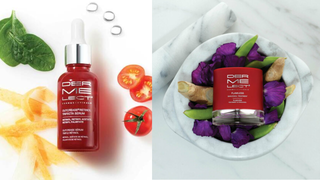 Save $19
Retinol Renewal Kit
Levi may not have much of a future in politics, but he does have the pros beat in one regard. He could teach even Dick Cheney a thing or two about bashing former associates to boost book sales.
Johnston Writes Of Bristol Palin's Pregnancy [AP]
Earlier: Bristol Palin Clarifies Words On Her "Stolen" Virginity
Condoleezza Rice Criticizes Cheney For "Cheap Shots," Insists She Never Cried