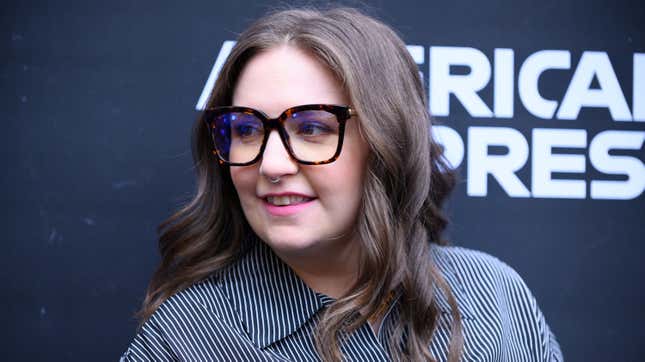 The SAG-AFTRA strike has entered it's second month and the WGA strike is on day 135. While some folks (cough Drew Barrymore cough) feel the need to get on with it, go back to business as usual, and scab, a good bunch are doubling down on their solidarity efforts. A group of celebs has joined forces with The Union Solidarity Coalition (TUSC) to raise money via eBay auction for production crew members who've lost healthcare because of shutdowns due to the strike.
Ricky Gervais' "Jokes" Have Earned Him Dirt Bag of the Week!
What you're able to bid on runs the gamut—and is also giving me a giggle about what celebrities are willing to offer. Maggie Gyllenhaal and Sarah Silverman, for example, are each offering 20 minutes of their time for the top bidder to ask them 20 questions. We love ladies with strict boundaries around their available time. Those items feel like high-pressure sleepover games that will unfortunately not get you anything too juicy.
Adam Scott will walk your dog for one hour if you're based in Los Angeles and your dog is up to date on its shots. Mr. Show super-fans can bid on dinner with Bob Odenkirk and David Cross. And if you need (just fifteen minutes of) help with the New York Times crossword, Lower East Side angel Natasha Lyonne is available. The current bid is over $2,000.

But the celebrity offering up the most time and commitment is Lena Dunham, who will spend an afternoon (up to five hours!) painting a mural in your home. "Expect color, whimsy and an uncontrollable urge to paint flowering vines up any door frame," the description reads. You must be New York, LA, or London-based to take advantage of this item, but the description promises "you give her a subject and some coffee, and she will be on a step stool with her eyes squinted for hours, creating something you will enjoy having for years and years or until you move!"
I have to hand it to Lena. This is undoubtedly the most permanent and dedicated pledge on both her and the top bidder's part. I looked up some of her work and it's not too bad! "I'm coming out of the closet as a passionate watercolor hobbyist, one whose favorite subjects are complicated women," she wrote in a 2019 Instagram post, listing as examples Kay Kasparhauser, Mia Farrow, Mariah Carey, and Kate Moss. So if you're down for a foyer mural of lithe blonde women giving blank mouth-agape stares, bid away!
---