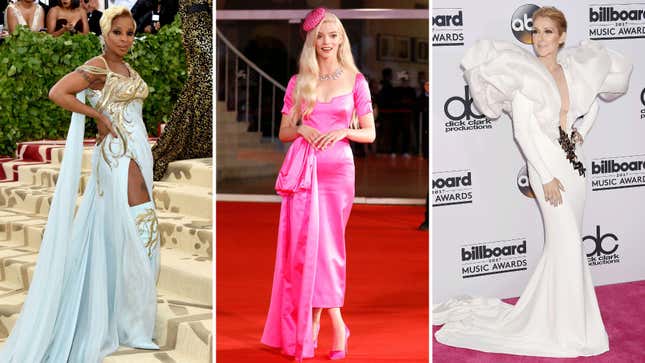 Beloved celebrity stylist Law Roach sent the fashion world into a tailspin on Tuesday when he announced that he was retiring from the industry at the height of his career. The news comes just two months out from the Met Gala, one of fashion's biggest annual spectacles, which Roach was all but certain to have been preparing for with a handful of household-name celebrities.

As of now, the only thing close to an explanation behind the sudden decision is Roach's own Instagram caption, which reads, "If this business was just about the clothes I would do it for the rest of my life but unfortunately it's not! The politics, the lies and false narratives finally got me! You win...I'm out." Of course, that vague statement left plenty of room for speculation about Roach's departure, giving weight to a popular theory that Zendaya's blossoming relationship with Louis Vuitton (LVMH) may have spawned some discord.
On Monday, Zendaya, one of Roach's longest-running and most sought-after clients, made a surprise appearance at LVMH's Fall-Winter 2023 fashion show in Paris, sparking rumors that the Dune actor might be the luxury brand's newest ambassador. Upon arrival, Zendaya was seated next to current ambassador Emma Stone and Delphine Arnault, the EVP of Louis Vuitton, while Roach was seemingly snubbed and not given a seat next to his muse in the front row (he was later seated in the front row in a different section).
That may seem like a relatively petty incident to potentially end a career over, but Roach has also been vocal about how cutthroat the fashion industry is to him as a marginalized person. A video currently circulating on Twitter from a 2020 Fox interview shows the stylist saying, "I command a certain amount of respect. If you're not giving me that, we're gonna have a problem…I'm self-made. I owe nobody shit in this industry. I'll walk away from all that shit."
While details are still to emerge on exactly what took place, Roach's exit (if permanent) is a travesty for the entire industry, spelling the loss of an extraordinary Black talent. In the meantime, we've rounded up some of his most iconic red-carpet celebrity looks to chronicle his legacy.