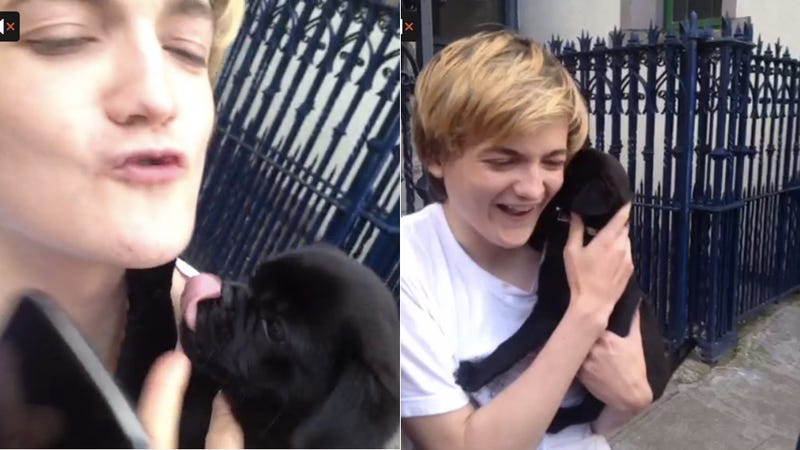 Is Game of Thrones' Jack Gleeson gleefully (sorry) snuggling with an adorably adorable pup enough to reverse public sentiments about him and his reign of terror??
I don't think it's too late for Joffrey to rework his public image — this is the new King Joffrey and the Hound. Work it, you little monster*.
*JKJK, Jack Gleeson appears to be a perfectly wonderful human being — and this just proves what a g-d amazing actor he is. I hope his next role is basically a Care Bear so some idiot doesn't decapitate him to avenge Ned Stark.
[via Daily Mail]