Kesha has broken her silence about the infamous hug that Jerry Seinfeld failed to give her. And the response might make you reconsider your stance on hugging.
I take it you've heard about Kesha running into Jerry Seinfeld earlier this month on the red carpet and attempting to hug him. You've heard about Seinfeld's rejection of Kesha's intended hug. You've heard Seinfeld later explain his distaste for hugs in general and proclaim that he had no idea who Kesha was at the time. And now, here is where the story of Kesha, Jerry Seinfeld and The Hug That Never Was should end.
In a SiriusXM interview, Kesha recalled feeling "like I was five years old" again in the moment and says she "should've known better" than to request, of all things, a hug. "I instantly was like, 'Oh fuck me,' And I somehow ended up in my very own mini-episode of Seinfeld for like five seconds."
After the incident, like many of us Kesha found herself weighing the age-old dilemma of whether to hug or just chill. "I had a moment where I was thinking to myself, wow, maybe I should stop trying to hug everyone and, like, 'attack' them, and then I was like, fuck that, no. I like hugging," she insisted. "Hugging is magical. Hugging is beautiful. It's this beautiful exchange of wonderful soul, energy."
The momentary crisis ended, as it does, once Kesha met Bob Dylan. "I was a little bit hug-traumatized," she admits. "Then the most wonderful thing happened. My idol, like in life, Bob Dylan agreed to meet up with me because we were playing the same festival. So I walked up and I just stood there and smiled, and he just opened his beautiful arms and gave me the most wonderful, healing, Bob Dylan hug that I have ever dreamt of and I just could care less about anything else." The end.
G/O Media may get a commission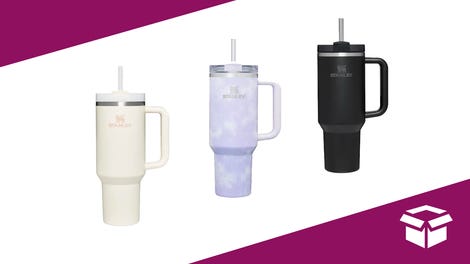 Up to 45% off
Stanley Cup Sale
The lesson here is that the hug will happen if it wants to. All you must do is stand there and smile.