It's no secret that Kendra Wilkinson and Holly Madison aren't friends. They weren't close when they both lived in the Playboy mansion, and there's certainly no love lost between them now that Madison's come out with a book detailing how unpleasant life was with Hef. So Wikinson decided to do the only thing she could: she went to her frenemy's book signing to say "sign this, bitch."
People reports that the showdown between the two will be aired on Kendra on Top, Wilkinson's reality show. A clip obtained by People shows Wilkinson on the way to the signing to confront Madison, but the playmate-turned reality star doesn't have much of a plan when it comes to confronting her fellow former bunny. She was convinced, however, that Madison needed to be stopped:
"She's living as a fake cartoon, I think. She's not living on Earth with us. And that's how it felt, all those years living there," says Wilkinson. "She really played this role. This fantasy type of role. It wasn't because of Hef. Hef never told her and forced her to do that. Maybe that's why she didn't marry her."

Ouch. Those are some harsh words. Wilkinson says that her talk with Madison is necessary, though, because Hef's never going to call Holly out on her allegations that drugs, sex, and more drugs permeated the mansion:
"Someone needs to have a voice against this. Hef won't do it. He's too nice of a guy," says Wilkinson in the clip. "It's just weird how someone can get away with such a thing."

G/O Media may get a commission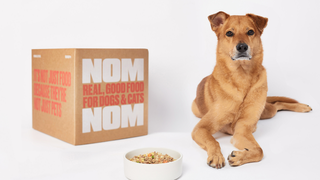 Elsewhere on the internet, OWN just posted a short interview with Madison about her book, what it was like being Hef's number one girlfriend and what happened when she chose to leave the mansion she'd shared with Hugh, Wilkinson and Bridget Marquardt.
Madison says she left because she realized that the life she was leading wasn't for her, but alleges that Hefner remained manipulative until the last moment. When she packed up her stuff to leave, she says, she found a folder on her side of the bed that detailed how much money he was leaving her in his will—three million dollars. "It just kind of disgusted me more than anything," Madison says of Hefner's alleged plan to get her to stay.
Wilkinson, in turn, is disgusted by the very implication that any of these things happened in the first place. "This is disgusting. I'm not going to let this bitch get away with something like that," she said before entering Madison's book signing to confront her.
The episode airs tonight, but the epic fight viewers were hoping for may not have happened. Madison, not worried about spoiling the show, according to The Inquisitr, responded to a fan asking if the fight happened with the following tweet:
---
Contact the author at mark.shrayber@jezebel.com.
Image via Getty