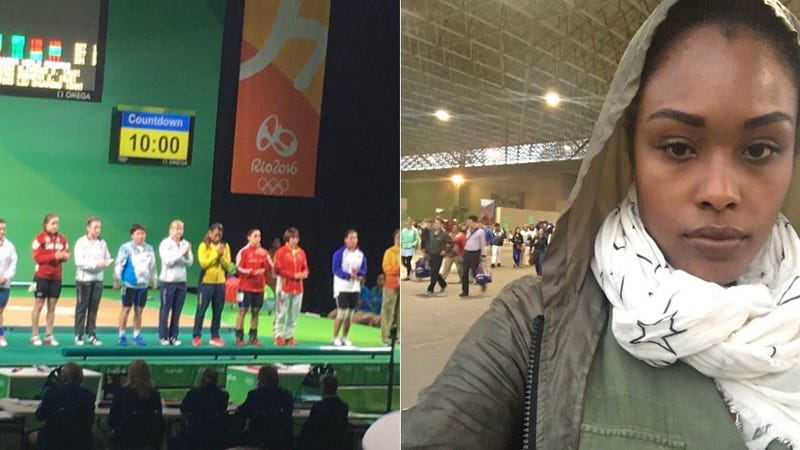 Kara Brown is in Rio right now, and will be checking in periodically with on-the-ground coverage of the 2016 Summer Olympic games.

It rained yesterday.

We saw women's weightlifting which was LIT. We were right behind all these fans from Kazakhstan and their athlete ended up winning silver. We also saw Sarah Ahmed win Egypt's first weightlifting medal in like 60 or 70 years.
Also NBC has joined Snapchat on my shit list because not only can you not livestream their stuff outside of the US (which I do understand) you can't even watch their GODDAMN HIGHLIGHT CLIPS (which is utter bullshit). Fucking narcs.
This has been Kara's Fine!